Influencer Jackie Miller James Battles Aneurysm Nightmare in Coma, Protecting Precious Life Within!
Jackie Miller James's health has been sad, and she is still hospitalized. According to her family, the expectant social media celebrity experienced an aneurysm rupture just one week before she was scheduled to deliver a baby girl, which resulted in significant brain bleeding.
Jackie's sisters Natalie and Nicelle established a GoFundMe page on May 31. In it, they stated that their sister was "found immediately by her husband, Austin, and was rushed to the emergency room," and that she underwent "an operation where they performed an emergency C-section and brain surgery simultaneously."
You can also read about other recent news we have covered on other topics and other specific people's details:
"Twelve days after this incident, Jackie remains in a medically induced coma and has undergone five separate brain procedures," the statement continued "Jackie is expected to remain in the ICU for weeks and will continue to be hospitalized for months. The baby girl remained in the NICU after 12 days due to the traumatic events of her birth."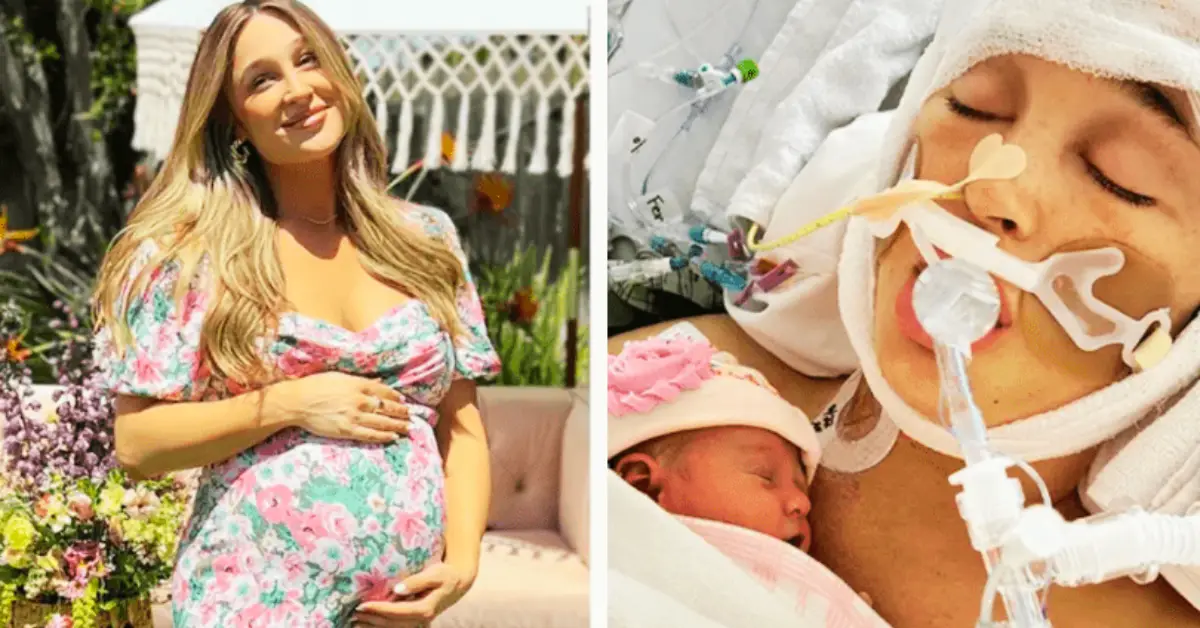 The details of the tragic event were also discussed, and they added, "Jackie's husband and family have not left her side since the incident. They are navigating caring for a newborn in the ICU while fighting to keep Jackie alive." Her family does, however, have a message of optimism for the future.
"Jackie is continuing to fight for her life each day and we are optimistic she can beat the odds by surrounding her with the right specialists and methods of therapy,"  they added. "While the road will be long, we are committed to bringing Jackie home to her daughter and husband."
If you are interested to know more about this news, then see this tweeter post that E! News shares:
Influencer Jackie Miller James in Medically Induced Coma https://t.co/Ds22A8EBFY

— E! News (@enews) June 3, 2023
The beauty and lifestyle content entrepreneur announced her pregnancy earlier this year. She and her husband Austin got married in April 2022. When Jackie told the couple was having a child in March, she wrote, "I still can't believe it! Can't wait to meet this Angel in May."
This post will be helpful to you and you will enjoy reading it. We hope it has been informative and engaging.  Comment below to let us know if you found this content helpful.