Man Across the Sea Kanye West Album: Is It Really Coming Out In May?
Kanye West's fans are really eager for his upcoming album called 'Man Across the Sea.' The rapper has revealed the release date after a long wait. People are excited about the album because it has a special name and they have high expectations, as is usual with Kanye's work.
Is it true that Kanye West's album 'Man Across the Sea' might be coming out in May? Let's see if this exciting rumor is becoming real.
Is Kanye West's New Album Ready to Be Released?
Kanye West's fans are really excited because someone shared a possible list of songs from his rumored new album called "Man Across The Sea." He caused a big stir on social media last year, but this year he's been more private. Recently, he had a ceremony where he called someone his "wife," named Bianca Censori. She's an engineer at YEEZY.
Last year, he got attention for different things, like wearing controversial T-shirts at a fashion event in Paris. People didn't like them and criticized him online. He posted something on Twitter about Jewish people that upset many, but he removed it later. It seemed like he was talking about something military-related.
A brand called Adidas stopped working with him because of his harmful words. But it seems like things are getting better for him now. People who like Kanye are saying he might release a new album soon.
People really like Kanye, who now goes by "Ye," because of his music and how he dresses. His latest album was called "Donda 2," and it came out in 2022. Now, his fans believe that in 2023, he will put out a new album named "Man Across the Sea." A lot of folks went on Twitter and shared pictures of a list of songs. These songs show up when you search for the supposed title on Google.
Ye Kanye West new album? 👀

It has been speculating and observing an unconfirmed leak of a new Album called " Man Across The Sea "

It is scheduled to be released on May 20.

Even names of possible songs have been shown.#KanyeWest pic.twitter.com/RkqOIoTR5W

— YE²⁴ yefanatics (@yefanatics) May 10, 2023
We've done our research, but there's no confirmation yet on when Kanye West's new album will be released. We'll keep you updated if we hear anything.
The search engine displays that "Man Across The Sea" is an 'album by Kanye West.' It also presents a list of 15 songs from the same album. When the song list for the album that people are talking about suddenly appeared on Google, lots of folks began discussing it.
Some people were unsure because usually artists talk about their new albums on social media before they appear on search engines. Although many fans still have doubts, a Google search reveals a list of songs that are said to be on the "Man Across The Sea" album.
The following are the 15 songs that are included in the tracklist:
Aggression
Dove
Never Forgive
PRAISE
Domas Interlude
DEAR SUMMER
You Can't Be
Stressing
Suicide
REJOICE
LA Monster
Schizophrenia
Luke's Interlude
Fake Friends
EXISTENTIAL
There are other forms of entertainment besides music. Discover your next favorite thing by exploring the links provided below:
Kanye West Profession in Music Career
Kanye West began his music career as a producer in the 1990s. He created music for young artists in his hometown. When he was 19, he worked on eight songs for a rapper named Grav's first album from Chicago. This marked his first credit as a producer. In 1998, he became the first artist signed by Hip Hop Inc.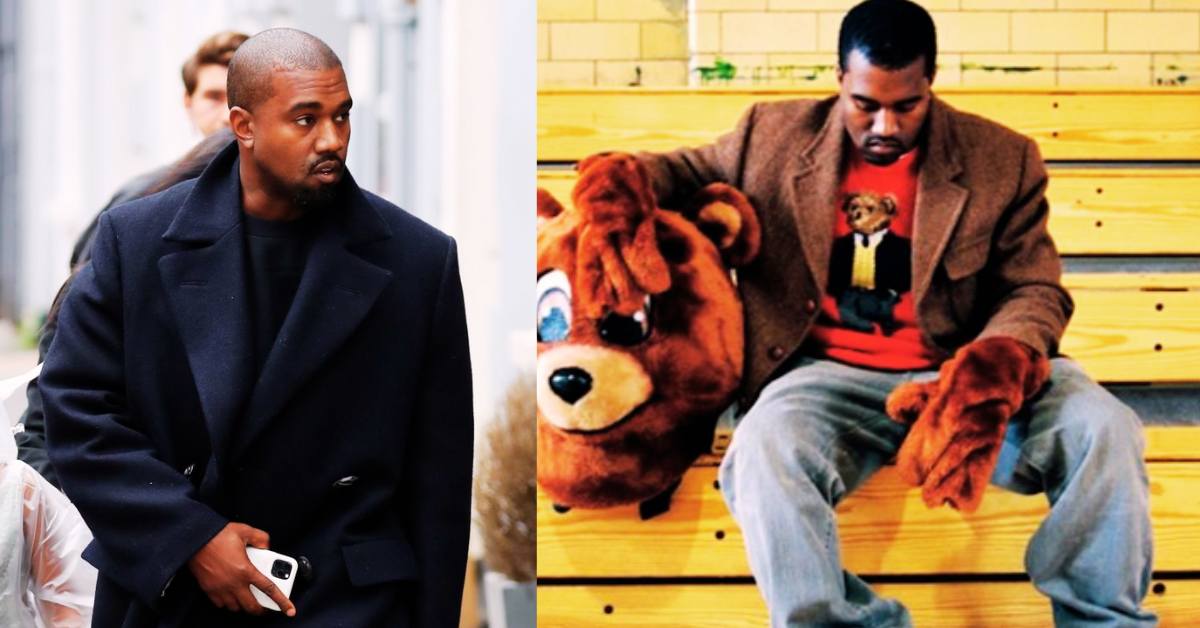 He also worked as a hidden producer for Deric "D-Dot" Angelettie for a period. Kanye recorded his album in Los Angeles while recovering from a car accident. He used an early leak of the album to make last-minute changes, like adding more lyrics, string arrangements, gospel choirs, and improving the drum programming.
One of his earliest songs, "Through the Wire," reached No. 15 on the Billboard Hot 100 chart and stayed there for five weeks. The album's release was delayed multiple times before it finally came out in February 2004. Starting from January 6, 2019, Kanye began holding a weekly event called "Sunday Service," attended by famous people like the Kardashians, Charlie Wilson, and Kid Cudi.
At Coachella 2019, he performed a new song called "Water" during his "Sunday Service" orchestral set. This song later appeared on his album "Jesus Is King," released on October 25, 2019. This album made history by topping the R&B/Hip-Hop, Rap, Christian, and Gospel charts simultaneously. On December 25, 2019, Kanye and Sunday Service released another album named "Jesus Is Born," featuring 19 tracks and new versions of classic Kanye songs.