Does Val Kilmer Play Chris in Heat 2? Find Out What Happened to Him!
What happened to Val Kilmer's character in the movie Heat and afterward? Even though Heat is now considered one of the best crime movies ever, it didn't get a lot of praise from critics when it first came out. Surprisingly, the film didn't even get nominated for any Academy Awards.
This is shocking because the director Michael Mann, the cameraperson Dante Spinotti, and the actors Al Pacino, Robert De Niro, and Val Kilmer did such great work. Almost 30 years after Heat was released, Michael Mann and co-author Meg Gardiner wrote a new book that's like a sequel. They named it Heat 2.
This book is interesting because it's both a story that happens before and after the first movie. It starts in 1988 in Chicago, where De Niro's character and his crew do a big heist. Then it goes on to the time after the movie's events and ends in 2000. The book is a big crime story that gives more details about the main characters from Heat. It's expected that Mann will make Heat 2 into a movie for his next project.
Is Chris played by Val Kilmer in Heat Wave? Are you interested in finding out what happened to his character? Discover the answer here!
Does Val Kilmer Play Chris in Heat 2?
In 2022, Michael Mann, the person who made Heat, wrote his first novel, Heat 2. He mainly focused on a character named Chris Shiherlis, played by Val Kilmer in the movie. Chris was part of McCauley's group and really wanted to leave the city. Another bad character in the novel is Otis Wardell, who is similar to the villain Waingro and likes to break into homes.
Check out this Twitter post showing Val Kilmer's iconic appearance in Heat:
Mann says he wants to turn 'Heat 2' into a major feature, and he will write yet another novel in the world, the central thrust being the criminal exploits of Chris Shiherlis, played in 'Heat' by Val Kilmer https://t.co/UUiqx8dhwW

— Deadline Hollywood (@DEADLINE) August 10, 2022
The book is both a story that happens before and after the first one, and it's full of hidden references for big fans of the movie. Because of this, the book quickly got approved to be turned into a movie. About a year after they said they were making the movie, they are now starting to put together the group of actors who will be in it.
The first movie had famous actors like Pacino, De Niro, Val Kilmer, Jon Voight, and Natalie Portman. Heat 2 is also getting popular actors who are popular right now. But there has been no formal announcement made to the public that Val Kilmer will be playing Chris in Heat 2.
If Heat 2 does become a movie, casting will be the hardest part for Mann and the rest of the team. Since Heat came out many years ago, all of the actors are too old to play those parts again, and it's unlikely that Mann would use technology to make them look younger like Martin Scorsese did in The Irishman.
All of the main characters in Heat 2 would have to be played by new people, which makes the idea more exciting.
We did a lot of research, but we couldn't find any evidence that Heat 2 Movie is being made. If we find any new information about it in the future, we'll make sure to share it with you. For now, just keep checking with us for updates.
Why Michael Mann's Heat 2 Is A Book?
Even though making Heat 2 as a movie would have been the most natural choice, it actually makes more sense for it to be a novel. This is because a lot of time has passed since the first Heat movie was released. Michael Mann, the creator, talked to the LA Times before releasing Heat 2.
He shared that his agent had to convince him that making a novel was the best way to create a sequel. The main reasons for this decision were that the actors had gotten too old to play their roles again, and by making Heat 2 a novel, Mann could freely explore the time period and the characters without worrying about casting issues.
Don't miss out on the latest and greatest TV shows. See who's starring in them here:
What Happened to Chris Shiherlis in Heat?
Chris is a really important character in Heat 2, and he changes a lot throughout the story. The story tells us that after he left his family, Chris got away from the city with the help of Nate, played by Jon Voight. Later, he started working as a guard for a crime family in a place called Ciudad del Este. There, he falls in love with his boss' daughter, Ana Liu.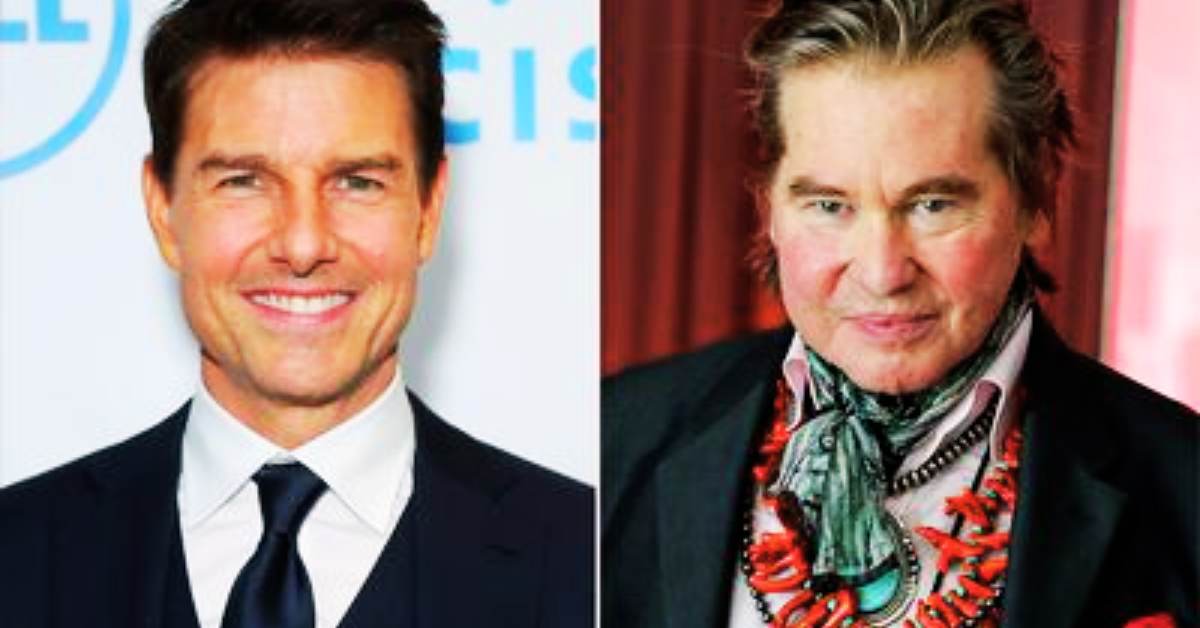 Ana has big plans that go beyond what his family was thinking. She wants to use the internet to make money in new ways because crime is changing a lot in the early 2000s. As the story goes on, Chris goes from being a bank robber to becoming a small-time crime leader. But he still wants to see his wife Charlene and their child again.
Towards the end of the story in Los Angeles, he faces a choice: should he stay with Ana or go back to his old life? He also has to decide whether to get back at Hanna, played by Pacino, for causing the death of his mentor McCauley. The story reaches its most exciting part with another big shootout. It's better to read the book or wait for the movie to find out how everything ends.
You can join us on Domaintrip.com to find out more information about forthcoming movies and television shows, as well as other entertainment news.