Rep. Marjorie Taylor Greene of Georgia, a Republican, and her ex-husband Perry Greene have officially divorced. Documents reveal that on Thursday, Floyd County, Georgia superior court Judge Bryan Thomas Johnson issued a divorce decree and final judgment.
"It is considered, ordered, and decreed by the court that the marriage contract heretofore entered into between the parties to this case, from and after this date, be and is set aside and dissolved as fully and effectually as if no contract had ever been made or entered into," the document said.
Perry Greene initially requested a divorce in September, claiming their union had become "irretrievably broken." Early this month, the couple took action to formalize their divorce settlement.
The pair had already filed for divorce in July 2012 following allegations that she had affairs with two employees of the Crossfit facility where she trained, according to a December article in The Atlantic. Later, the pair made amends.
You can also read about other celebrity's divorce details we have covered on our website, you can read here like:
"Marriage is a wonderful thing and I'm a firm believer in it," the congresswoman said in a statement after the September filing. "Our society is formed by a husband and wife creating a family to nurture and protect.
Together, Perry and I formed our family and raised three great kids. He gave me the best job title you can ever earn: Mom. I'll always be grateful for how great of a dad he is to our children."
In September, Perry Greene referred to the lawmaker as his "best friend for the last 29 years" and a "amazing mom." His statement, "Our family is our most important thing we have done," was quoted.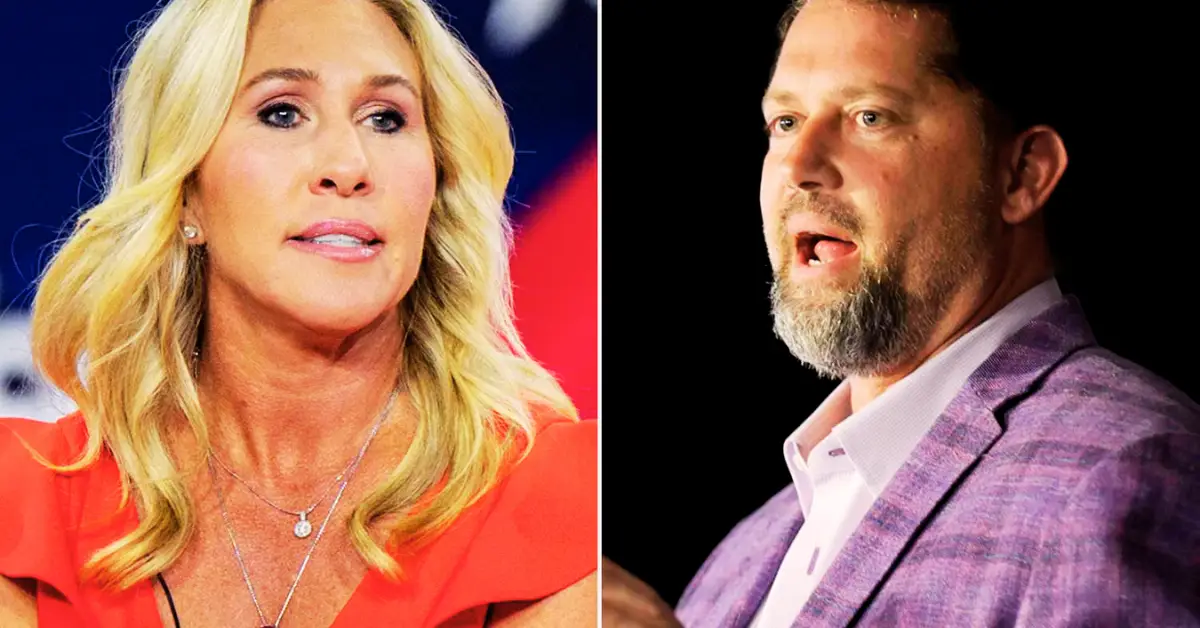 "As we go on different paths we will continue to focus on our three incredible kids and their future endeavors and our friendship."
The extreme right-wing representative reportedly skipped a House meeting on Wednesday, before the divorce was officially formalized. Despite having previously introduced a bill to outlaw the practice, roll call vote records reveal that she voted by proxy on several issues lawmakers discussed on Wednesday night.
Recently, Mike Sington shared a Tweet related to Marjorie Taylor's official divorce:
Marjorie Taylor Greene's husband has filed for divorce from her after 27 years of marriage. pic.twitter.com/JItjgTE3sY

— Mike Sington (@MikeSington) September 29, 2022
She was also absent from Ukrainian President Volodymyr Zelenskyy's speech to a joint session of Congress on Wednesday night, whom she recently called a "shadow president."
The information we've provided should be sufficient to meet your requirements, and we sincerely hope it is. Please leave feedback in the section below if you found this article helpful. We value your opinion, and your feedback helps us improve our content and better serve our readers.