Republicans Rally Behind Him Amid Reported DOJ Indictment!
As soon as former President Trump claimed that the Justice Department (DOJ) had indicted him in the investigation into sensitive information, Republican officials surrounded him.
According to Trump, he has been asked to appear in Miami federal court on Tuesday. After leaving the White House, special counsel Jack Smith investigated how Trump handled sensitive information.
"This is indeed a DARK DAY for the United States of America," Trump wrote. "We are a Country in serious and rapid Decline, but together we will Make America Great Again!"
Republicans immediately shared Trump's attitude, branding it a sad day for the nation and accusing the Biden administration of corruption. "It's a sad day for America. God bless President Trump," Rep. Jim Jordan (R-Ohio) wrote on Twitter. 
"It's a dark day in America when the President of the United States is arresting his political rivals. God Bless President Trump," Rep. Troy Nehls (R-Tex.) tweeted. Sen. Josh Hawley (R-Mo.) charged President Biden with politicizing the DOJ.
It's a dark day in America when the President of the United States is arresting his political rivals.

God Bless President Trump. pic.twitter.com/Ygymdihm3u

— Troy Nehls (@SheriffTNehls) June 8, 2023
"Joe Biden has used his Justice Department to go after parents as 'domestic terrorists,' to spy on Catholic parishes, to terrorize & harass prolife Christians — and tonight to indict his top political opponent, Trump," Hawley wrote in a post on Twitter. "He has trampled the rule of law to benefit himself. He has led the country into profound danger."
House Speaker Kevin McCarthy (R-Calif.) criticized Biden and called the indictment "unconscionable." "Today is indeed a dark day for the United States of America. It is unconscionable for a President to indict the leading candidate opposing him," McCarthy said.
"Joe Biden kept classified documents for decades." He stated, "I, and every American who believes in the rule of law, stand with President Trump against this grave injustice."
"House Republicans will hold this brazen weaponization of power accountable." Republicans have suggested a connection between the FBI's unwillingness to provide Congress with an unredacted secret source letter and the timing of the announcement of a possible Trump indictment.
However, following weeks of negotiations with the committee chairs, the FBI has permitted members to read the private document with a few redactions.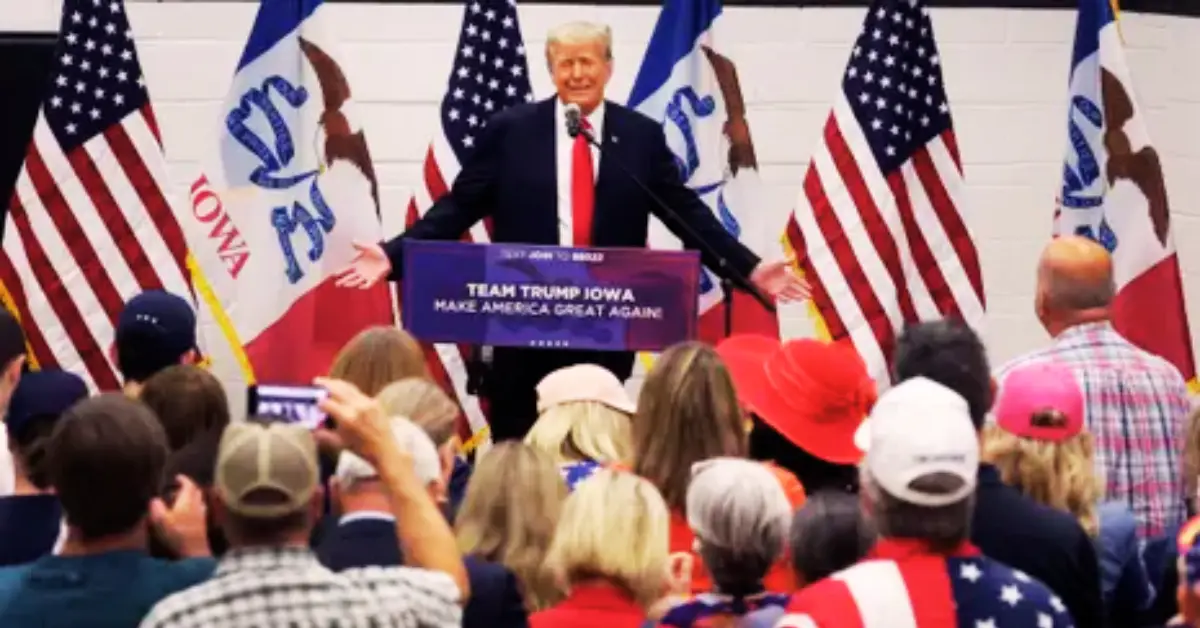 Elise Stefanik (R-NY), the chairwoman of the House GOP Conference, asserted that Biden "weaponizes" the DOJ and described the indictment as a "witch hunt" and an effort "to interfere with the 2024 election to prop up" Biden's campaign.
"The exact same day that the FBI is forced to turn over to Congress absolutely damning and credible allegations regarding Joe Biden's illegal, egregious, and treasonous corruption, Joe Biden weaponizes his Department of Justice to indict Donald Trump," she said in a statement.
"The American people are smart and understand this is the epitome of the illegal and unprecedented weaponization of the federal government against Joe Biden's leading opponent, President Donald J. Trump."
She continued, "The radical Far Left will stop at nothing to interfere with the 2024 election in order to prop up the catastrophic presidency and desperate campaign of Joe Biden."
Stefanik declared her dedication to stopping the "corrupt political weaponizing" of the federal government. She vowed to "cut out the rot in these agencies" and to hold officials "accountable for their endless illegal watch hunt" against Trump.
She said 2024, "In 2024, we will vote like this country has never seen before and we will elect President Trump back to the White House to save America."
"DOJ indicts former President / candidate Trump SAME DAY DOJ/FBI restricts access to unnecessarily redacted Biden allegations And they wonder why ppl think there r two standards for justice." said Sen. Chuck Grassley (R-Iowa) on Twitter.
You can also read about other details we have covered on our website, you can read here like:
Rep. Matt Gaetz attributed comparable responsibility on Biden and his family while branding the alleged indictment as "phony." Gaetz twitted "The phony Boxes Hoax indictment is an attempt to distract the American public from the millions of dollars in bribes that the Biden Crime Family received from foreign nationals."
"This scheme won't succeed. President Donald Trump will be back in the White House and Joe Biden will be Hunter's cellmate."
Rep. Marjorie Taylor Greene (R-Ga.), a longtime ally of the former president, wrote a lengthy comment on Twitter in which she charged that Democrats were afraid of losing to Trump. She alleged in her piece that Biden was being treated differently by the FBI and DOJ than Trump.
She also provided information regarding the SCIF's secret source document. "It's shameful. Pathetic really. Ultimately the biggest hypocrisy in modern day history," Greene wrote. "A complete and total failure to the American people."
"A stain on our nation that the FBI and DOJ are so corrupt and they don't even hide it anymore," she continued.
The information we've provided should be sufficient to meet your requirements, and we sincerely hope it is. Please leave feedback in the section below if you found this article helpful. Please visit Domaintrip.com.