Sozahdah Family: Exploring The Sozahdah Family From 'Secrets And Sisterhood' On Hulu
In the 1980s, the Sozahdah family emigrated from Afghanistan to the US. The older Sozahdah sisters and their parents left Afghanistan due to the Russian invasion.
On May 24, 2023, Hulu released the new reality series Secrets and Sisterhood trailer.
Ten sisters of Afghani descent who fervently identify as American Muslims are featured on the show. The sisters are followed in the series as they work to uphold their motto, "Family over everything." However, as the filming progresses, each sibling's secrets threaten their relationship.
According to one of the 10 Sozahdah sisters, the show's intention is even stated in the show's trailer. The Hulu show, however, has the opposite impact and puts everything they've worked so hard to achieve in jeopardy.
Sozahdah Sisters Background
The Sozahdah family is of Egyptian and Afghan descent. The Sozahdah sisters moved to the US in the 1980s and grew up there.
The senior Sozahdah sister was born in Afghanistan, but she and her parents fled the Russian invasion and settled in the US.
The sisters were brought up with conservative ideals after relocating to the US. Sadly, their father went away in 1999, leaving their mother to raise their ten daughters.
Check out the official trailer of Secrets and Sisterhood Season 1:
On March 9, 2019, Jamila discussed her father's passing in an Instagram post. She claimed her father died tragically when she was only 12. Although none of the siblings have revealed their parents' occupations, Halimah's Memorial Day portrait indicated that her father had a military history.
Shaista Sozahdah
The oldest of the 10 Sozahdah siblings is Shaista. She has over 20 years of experience working in the culinary industry.
If you are interested to know more about other celebrities, then read our other articles here:
Shaista is a restaurant owner that specializes in Pakistani and Afghani cuisine. She is the family's protector and a mother figure to her younger sisters.
Halimah Sozahdah
Halimah serves as the County Ombudsman for Riverside County in California. Her professional duties include looking into consumer complaints made against companies.
Halimah Shenghur Sozahdah, also known as Sozahdah, was born in September 1976; as of this writing, she is 46.
In September 2022, Halimah commenced employment at her current location. She had previously worked for Riverside County as an urban/regional planner.
Additionally, Sozahdah is known to participate in political and humanitarian endeavors. She has looked after US Army Veterans and even backed Stan Sniff, a former Riverside County sheriff, during his 2018 reelection bid. Unfortunately, current sheriff Chad Bianco won the election over Stan.
You can check out below; Halimah Sozahdah shared an instagram post on its official instagram handle:
View this post on Instagram
The Press-Enterprise reported in 2012 that Halimah was engaged to Al Lobo, a police detective. It is still unknown, though, whether the two are still dating.
Halimah's previous spouse was a man by the name of Mustafa Zafari. According to Riverside County Superior Courts records, she allegedly filed for divorce on May 8, 2006. In 2008, the divorce was finally formalized.
We have also talked about Kortney and Dave Wilson's divorce. They played the professional pair in Master Flip.
Muzlefa Sozahdah
An Integrity Financial Solutions Inc. employee is Muzlefa, also known as Muzlefa Hanif. She describes herself as an Islamic instructor as well.
Despite having a teenage daughter, Sozahdah has kept her spouse a secret.
Muzlefa, born in 1985, will be 38 years old in 2023.
Shakur Sozahdah
Model turned-actress Shakur Sozahdah is from the United States. She is well-known for her work in films and television series such as Shaft, The Bear, and November Rule.
She has also appeared in short films such as Los Blancos, V-Jay Jay Tales, and Two Times a Loser. With more than 124k Instagram followers, Sozahdah has also become well-known as a social media influencer in recent years.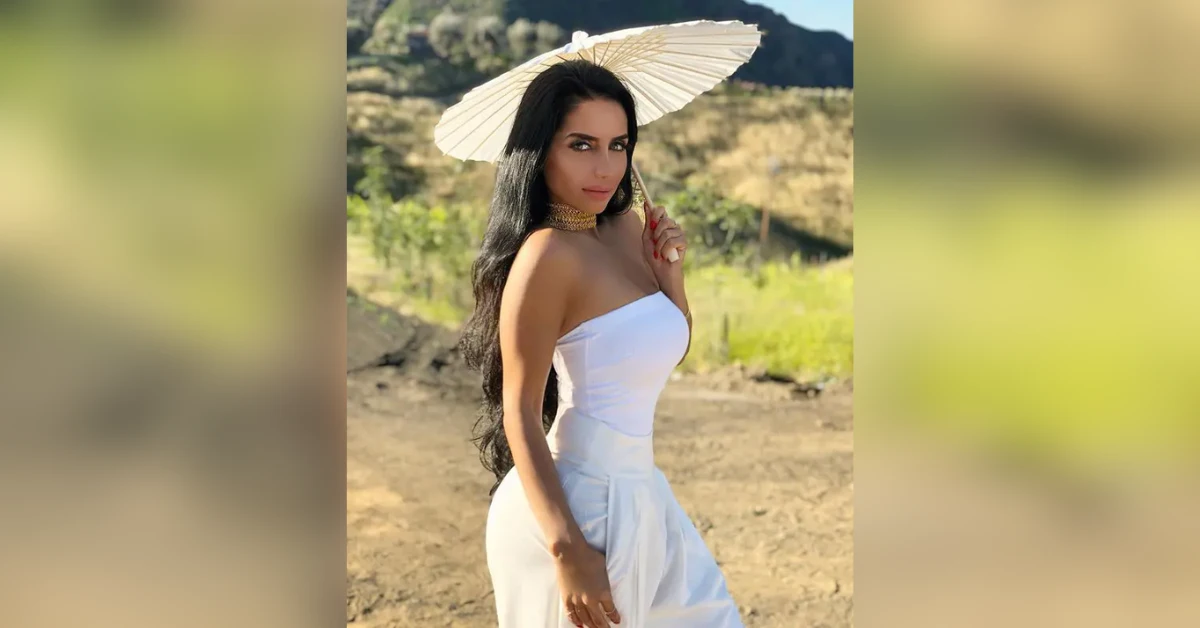 On October 8, 1985, Shakur was born in Los Angeles, California. She is 37 years old right now.
Nia Guzman, Chris Brown's baby mother, and Shakur were once friends and babysitters for one another. 2017 the two started fighting after Nia claimed Sozahdah had blackmailed her.
Even so, Nia sought a restraining order from the court. Shakur retaliated by branding Nia, a lousy mother and declaring her willingness to speak up for Chris Brown in court.
Siddiqa Sozahdah
Registered nurse Siddiqa mainly works in the ER and OR. She is currently employed with AntiAgincy Inc., a fitness business.
Siddiqa, a New York University alumnus, was created in Cairo, Egypt. As of 2023, she is 35 years old.
In 2019, Siddiqa was romantically linked to actor Gerard Boeke. The couple moved in together that same year. However, Sozahdah had left her boyfriend's house by January 2020.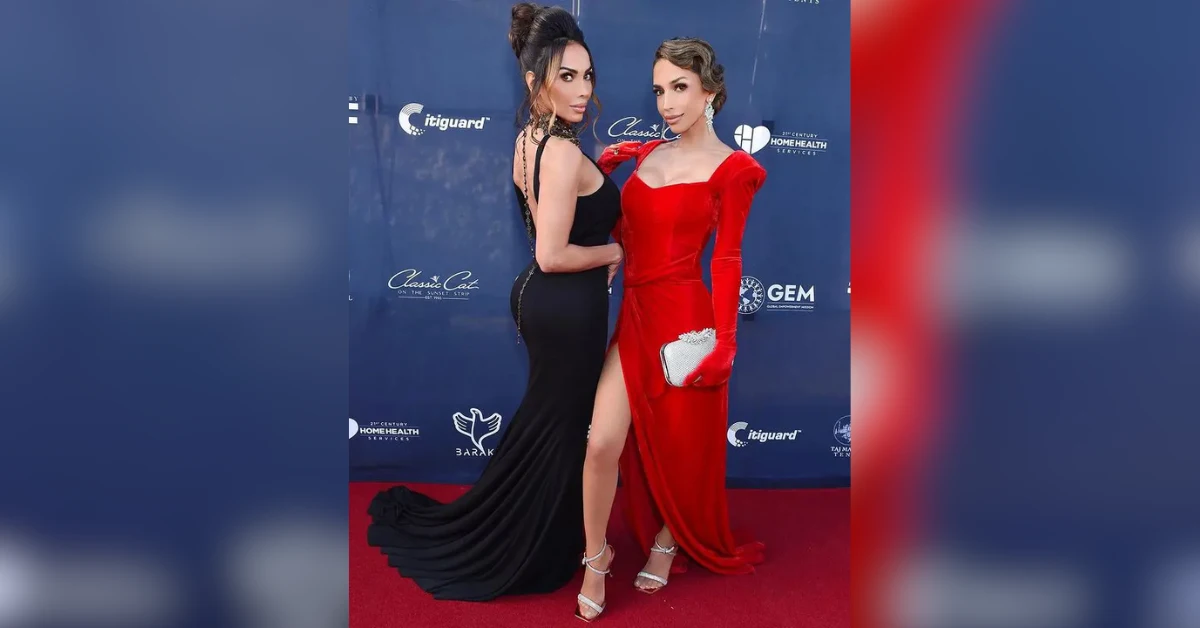 Later, Gerard filed a complaint accusing Siddiqa of stealing goods worth over $31,000, including electronic devices, 30 pairs of Nike shoes, and several paintings. Two of Boeke's neighbors claim to have witnessed Sozahdah packing the items into her car after initially attempting to claim that the movers unintentionally delivered the items to her storage facility.
Boeke ultimately withdrew his claim citing the high travel costs he suffered while journeys from Florida to Los Angeles. Siddiqa applied to seal her arrest record, asserting her factual innocence. However, the court presiding over the case turned down the plea.
Jamila Sozahdah
Jamila is a physician assistant, entrepreneur, and humanitarian from the United States. She is a co-founder, and the CEO of the IV vitamin therapy and regenerative center called Drip Doctors.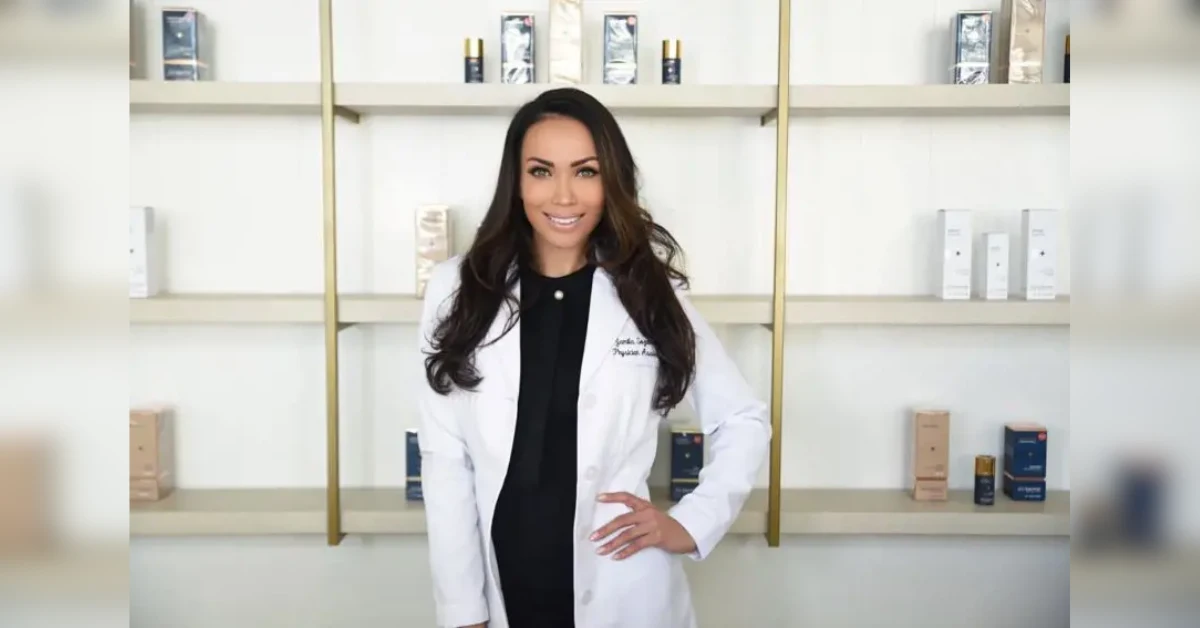 Siddiqa, Nooreya, Hamida, and Shakura are the four sisters with whom Sozahadah founded the business. Before that, from December 2011 to February 2014, Jamila worked as a physician assistant for California Emergency Physicians.
In 2005, Sozahdah graduated from the University of California, Riverside, with a bachelor's degree. She pursued her Master's in Physician Assistant Studies at the Western University of Health Sciences.
Jamila is the same individual who gave 500 ml of sterilized water laced with micronutrients to former soccer player Samir Nasri, nearly terminating his playing days. Although the chemical is not prohibited, the amount taken exceeded the World Anti-Doping Code's permitted level by ten times.
Samir ultimately played for West Ham after serving an 18-month suspension. He was eventually let go by the squad in 2020 since he could never regain his prior form.
Khadija Sozahdah
The upcoming Hulu series Secrets and Sisterhood: The Sozahdah stars Khadija Sozahdah.
Khadija is a mother to at least two children, claims People. She looks after her kids and is frequently spotted supporting them at sporting events.
You can check out the tweet shared by PEOPLE about the Sozahdah sisters:
Shaming, Shunning and Shenanigans: Meet the 10 Sozahdah Women in Hulu's Secrets & Sisterhood (Exclusive) https://t.co/bRDU1jUjQk

— People (@people) May 24, 2023
Very little is known about her, including her employment and her husband's specifics. In general, Khadija keeps a low profile and avoids using social media.
Nooreya Sozahdah
Nooreya is the Director of Operations for Benevolent Capital, a financial institution. She began her employment with the organization in December 2020.
From June 2019 through April 2020, Sozahdah served as the Chief Marketing Officer for Drip Theory. From December 2017 to May 2019, she served as Drip Doctors' marketing director.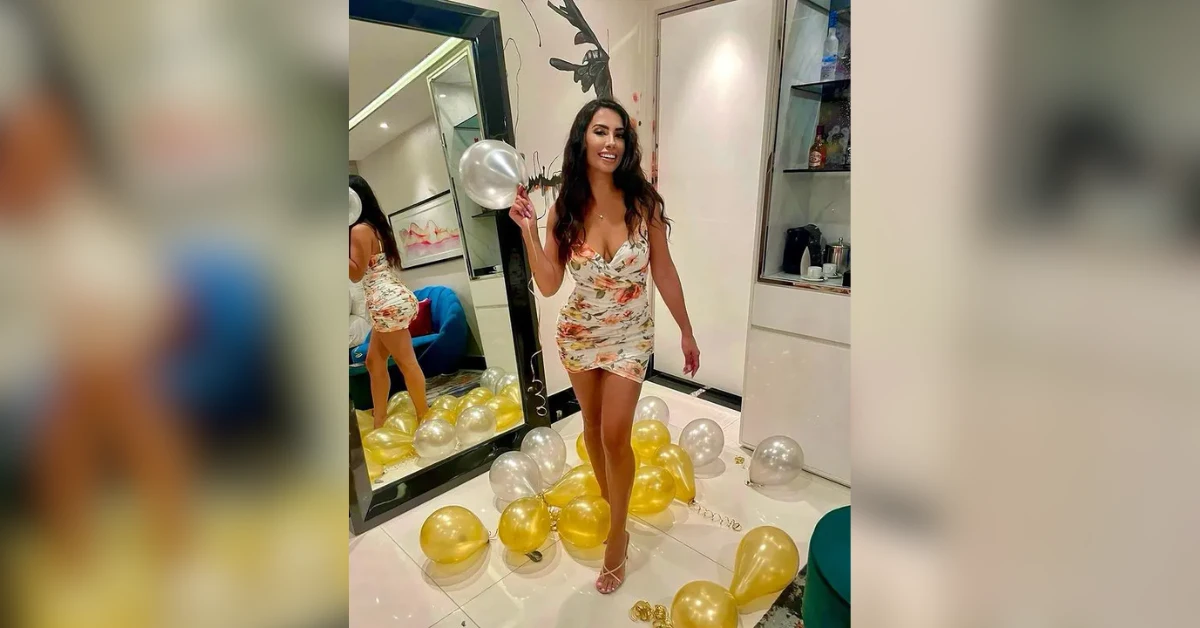 Nooreya completed her studies at the University of California, Riverside, earning a Bachelor of Science in 2009.
On Instagram, Nooreya may be found under the handle @noorli9, where she has amassed over 8,000 followers.
Rabya Sozahdah
A social service planner in Riverside, California, is named Rabya. Since 2008, she has been employed by the County of Riverside.
Rami Salhieh was the previous husband of Rabya. However, the couple split up in 2015, and Sozahdah ultimately requested a divorce in 2017.
On December 12, 2017, Riverside County Superior Courts granted the divorce.
Hamida Sozahdah
Based in Glendale, California, Hamida is a clinical counselor. She is employed at 21st Century Health Service as a behavioral health specialist.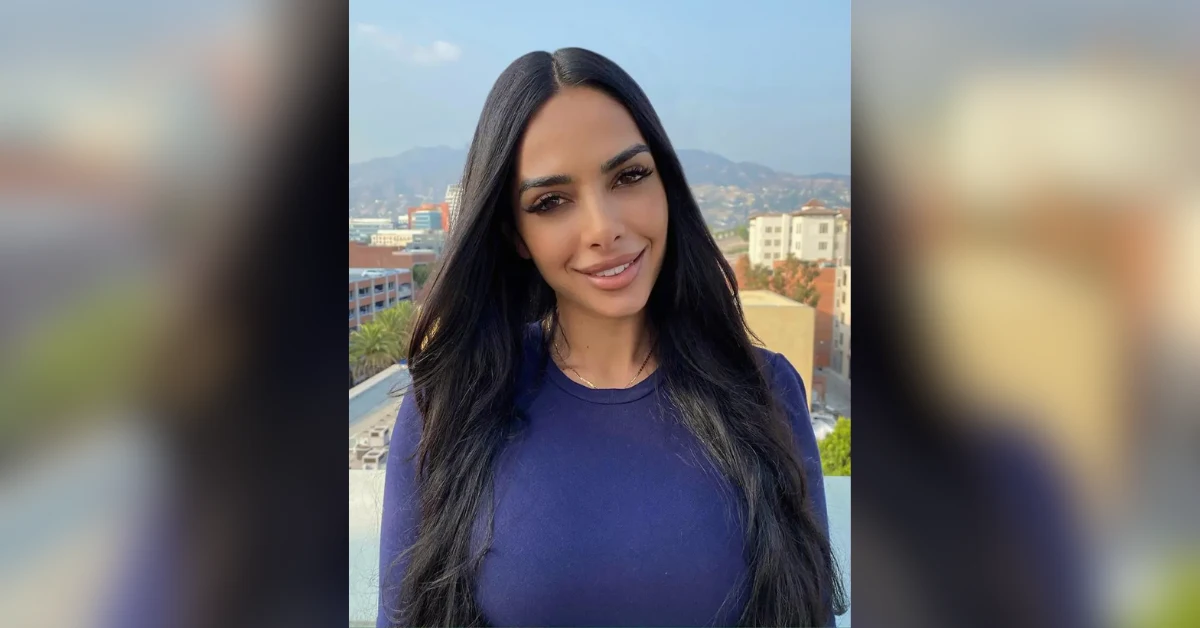 From February 2015 through December 2016, she worked as a Behavior Health Consultant at Drip Doctors Inc.
Hamida, who turned 32 on March 20, 1991, was born. Of her ten siblings, she is the youngest.
Sozahdah graduated from the University of the Cumberlands with a master's degree in clinical psychology. She previously attended American Public University to earn her psychology bachelor's degree.
What Are Secrets And Sisterhood About?
A Hulu reality series called The Sozahdahs is scheduled to premiere on June 7, 2023. Ten sisters are followed in the series as they work to tighten their bonds.
The episode's primary focus is how the sisters handle their work, families, and faith while living in Los Angeles. It is clear from the teaser that the series is based on the concept of a well-intentioned action gone awry.
The teaser suggests that the sisters are concealing information from one another. Furthermore, the Sozahdah family may be destroyed if the secrets are revealed.