The 1986 coming-of-age comedy movie Stand by Me is based on Stephen King's 1982 book The Body. The film centres on four boys hiking and coming across a missing boy's body. With a standout soundtrack, the excellent film Stand by Me depicts several themes like the anguish of growing up and the loss of innocence.
The outstanding ensemble and the in-depth discourse are arguably two of the most stunning aspects of the movie. Despite all of the key performers in the film being very young, they all did an outstanding job in their respective roles. Two Golden Globe Awards and an Academy Award were given to the movie as nominations.
It won the Jackie Coogan Award for Outstanding Contribution to Youth Through Motion Picture – Ensemble Cast in a Feature Film at the 8th Youth in Film Awards. What happened to the boys and other influential performers from the movie is a question that cannot be avoided. Here is an update on some of the recent Stand by Me cast members' activities.
Con Air Cast
John Cusack (Denny)
Denny, Gordie's older brother, was portrayed by John Cusack and died before the events shown in the movie. Denny, though, continues to influence the lives of his surviving family members significantly.
The parents of Gordie and Denny are still grieving the loss of their oldest son to the point where they have neglected their younger kid. Cusack primarily depicts Denny in flashback scenes for the viewer.
A lot of people would be able to identify Cusack from his other roles in movies like Say Anything (1989), Bullets Over Broadway (1994), Con Air (1997), Being John Malkovich (1999), Serendipity (2001), Hot Tub Time Machine (2010), and High Fidelity (2000), among many more. He even received a Golden Globe for his work in the last movie.
The skills Cusack possesses go beyond acting in front of the camera. He is just as talented in front of the camera as he is behind it, if not more so. He has written and produced for many movies, such as High Fidelity (2000) and War, Inc. (2008). The action movie Pursuit from 2022 featured Cusack as John Calloway.
Jerry O'Connell (Vern)
Vern, as portrayed by Jerry O'Connell, seems to be the target of the group's abuse. However, it becomes pretty clear during the movie that the other boys care about him, as Gordie risking his life to save Vern from a train demonstrates. Most of O'Connell's success came from movies he pursued later in his career after his debut in Stand by Me.
Through a range of roles in films and TV shows like Sliders (1995–1999), Joe's Apartment (1996), Scream 2 (1997), The Defenders (2010–2011), and Piranha 3D (2010); he left his imprint in the industry.
Even more, the actor has appeared in a few music videos, such as Mariah Carey's "Heartbreaker" video from 1999. In the 2015 video game Infinite Crisis, O'Connell also provided the voice for the Shazam character. The Real Love Boat (2022) is an American reality television program the actor now hosts.
Here you can also up the Twitter post related to the cast members of the Stand by Me movie:
Honourable Mention: #MeanCreek

If Stand By Me was a rose-tinted reminisce at childhood, then Jacob Aaron Estes' film debut is a seriously bleak hark back. It is a coming of age story about the evils of bullying featuring transcendent performances from its young talented cast. pic.twitter.com/av6Badc9EJ

— Stephen Gibbons (@Gibboanxious) April 12, 2023
River Phoenix (Chris)
Chris, portrayed by River Phoenix, is the most sophisticated and alluring member of the group of friends in Stand by Me. Chris, who comes from a working-class family, can work with Gordie and improve his situation by training to be a lawyer.
The Washington Post stated that Phoenix's performance as Chris was so outstanding that he "gave the movie its centre of gravity." The late actor moved quickly from his part in Stand by Me into more serious roles, such as Danny Pope in Running on Empathy (1988), for which he received an Academy Award nomination for Best Supporting Actor.
His most acclaimed performance was in My Own Private Idaho (1991) when he played Michael Waters, for which he won numerous honours, including the Volpi Cup for Best Actor at the Venice Film Festival. Phoenix sadly went away in 1993 from a combination drug overdose at 23.
Wil Wheaton (Gordie)
Gordie Lachance, a 12-year-old who laments the loss of his older brother and the ensuing neglect of his parents, was performed by Wil Wheaton. In the Los Angeles Times's opinion, Wheaton was a "gem" who brought "Gordie's'sensitivity' tangible, but not effete."
Wheaton was chosen to play Wesley Crusher in Star Trek: The Next Generation (1987–1994) not long after his performance in Stand by Me. In addition to being best recognized for playing Wesley Crusher, Wheaton became a cult icon in nerd and geek culture thanks to this role.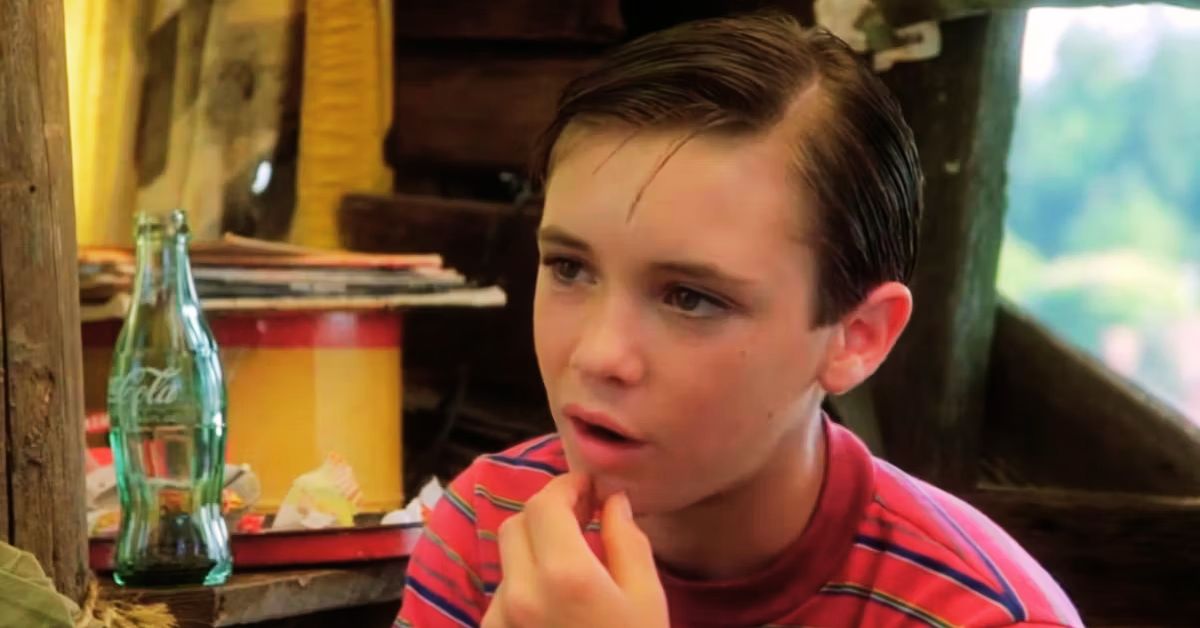 The actor has also taken on various voice-acting parts, including Mike Morningstar/Darkstar in Ben 10 (2008–2009), Cosmic Boy in Legion of Super Heroes, and Aqualad in Teen Titans (2003–2005).
In addition to narrating several audiobooks, Wheaton has voiced various characters in video games. In Search of Tomorrow, a 2022 documentary that delves deep into the science fantasy movies of the 1980s, most recently featured Wheaton.
Corey Feldman (Teddy)
Corey Feldman portrays Teddy Duchamp in Stand by Me. Teddy experiences the loss of his boyhood similarly to the other boys in the movie, which causes him to lash out in several different ways. Feldman, like his co-star Kiefer Sutherland, became more well-known due to his part in The Lost Boys.
Along with Corey Haim, he co-starred in the horror movie, and the two became known as "The Two Coreys." Films like Gremlins (1984), The Goonies (1985), and Friday the 13th: The Final Chapter (1984) are just a few of Feldman's well-known productions.
Feldman's documentary, (My) Truth: The Rape of 2 Coreys (2020), about the sexual assault he and Haim had as young actors, maybe what makes him most well-known now.
Although the actor's work has undoubtedly lobbied for many people, there has been some controversy surrounding it because he has been accused of mistreating former band members.
Kiefer Sutherland (Ace)
In Stand by Me, Kiefer Sutherland plays John "Ace" Merill, the slightly insane gangster who terrorizes Gordie and his friends. With his performance in The Lost Boys (1987), Sutherland went on to experience more tremendous success.
Thus, Sutherland could gradually rise to stardom, becoming increasingly well-liked with each character he played. His turns in Young Guns (1988), A Few Good Men (1992), The Three Musketeers (1993), Phone Booth (2002), Melancholia (2011), Pompeii (2014), and Flatliners (1990) are just a few of his more enduring parts.
For his part as Jack Bauer in the Fox drama series 24 (2001-2010, 2014), Sutherland is well known to the general public. He even received numerous honours for the part, including two Screen Actors Guild Awards, a Golden Globe, and an Emmy.
Here are the articles that are the same as the cast and crew of other shows:
His most recent roles are The Contractor (2022), They Cloned Tyrone (2022), and The First Lady (2022) on television. Additionally, he has been cast as John Weir in the new spy thriller TV series Rabbit Hole, which is scheduled to debut in early 2023.
Sutherland's impact has also spread to other entertainment business sectors, including music and gaming. In Metal Gear Solid V: Ground Zeroes and Metal Gear Solid V: The Phantom Pain, the actor provided the voice of Big Boss.
Down in a Hole, Sutherland's debut album, was also available in 2016. Reckless and Me, the second album by his group, was also released in 2019. Sutherland has had a busy schedule working in numerous entertainment-related fields.
We hope that the details we've offered will fulfil your needs. The information we've provided should be adequate. If you found this post helpful, kindly provide feedback in the section below.