Viola Davis Net Worth 2023: How Much Does She Get Paid?
Viola Davis is an American actress and producer. Davis, who was raised in poverty, put a lot of effort into overcoming her difficult upbringing. In less than ten years, she took the acting plunge and made appearances on TV, in movies, and on stage, establishing a solid reputation.
She is the first black Actress to have three "Academy Award" nominations and the first to win the Triple Crown of Acting, including the Tony, Emmy, and Oscar Awards. In addition to this, Viola Davis received two awards from the "African-American Film Critics Association."
Since the late 1990s, Davis has appeared in both movies and on stage. In New York, Davis studied theater on scholarship. She began her career as a stage performer in New York before securing small film gigs. The Actress also started appearing in minor roles on big screens simultaneously.
Davis' passion and love for acting led to her appearing in hundreds of films and television shows. Her credits on the small and big screens are unquestionably impressive, but her talents have genuinely shone on the stage.
Davis has been portraying traditional African-American characters while giving each of them a special touch. The Actress has also been named one of Time magazine's top 100 most influential persons worldwide. In this article, you can find details about Viola Davis net worth, early life, career, and more.
Viola Davis Net Worth
As of 2023, Viola Davis' net worth is estimated to be $25 million. Davis started as a successful theater performer but eventually switched to movies and television. The "Triple Crown of Acting," which entails winning an Academy Award, an Emmy Award, and a Tony Award, is one of her most significant accomplishments.
She is the first woman of color to accomplish this. Viola has a lot of credits as a producer in addition to her acting career. She is also an activist who is sincere about problems with child hunger and other human rights.
She was one of the highest-paid actresses in the world between September 2019 and September 2020, taking home about $15 million. She received $250,000 per episode for her HTGAWM role as Annalise Keating.
Viola Davis Early Life
On August 11, 1965, Viola Davis was born in her grandparents' house in St. Matthews, South Carolina, in the United States. Dan Davis, her father, trained horses. Mary Alice, her mother, worked as a maid in a factory. Mary also advocated for civil rights. The second youngest of her parents' six children is Viola.
After Davis was born, the family relocated to Rhode Island two months later. Her older brother and sister were left behind with their grandparents, while Davis and two of her sisters were transported to Rhode Island. Her parents' income couldn't meet the family's needs.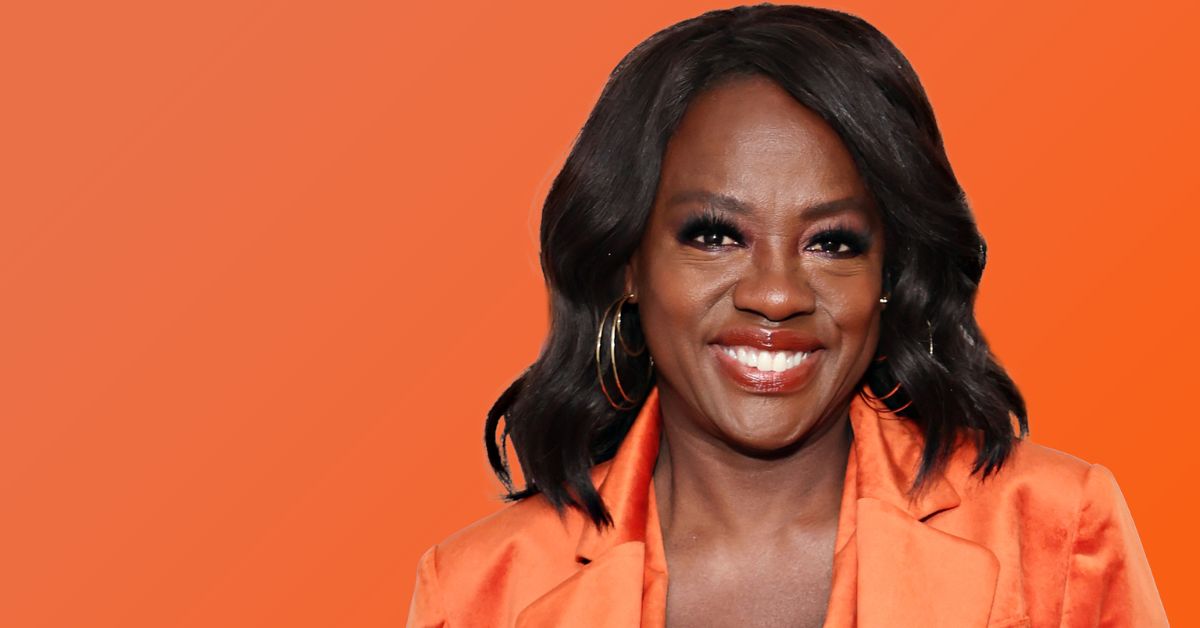 They occasionally had food shortages while living in rat-infested quarters in terrible poverty. Davis was taken to jail at age two, along with her mother, who had been detained during a demonstration. She became interested in acting while she was a student at "Central Falls High School."
She attended "Rhode Island College" to study theater after finishing high school and received her degree there in 1988. After graduation, she continued her education at the famed "Juilliard School" in New York City.
Viola Davis Career
In Joe Turner's "Come and Gone," Viola Davis made her Broadway debut in 1988. In "The Substance of Fire," she also appeared as a nurse. She made her film debut with "The Substance of Fire," following which she received her Screen Actors Guild card.
She had a minor part in Steven Soderbergh's 1998 film "Out of Sight." She appeared in the play "King Hedley II" in 2001 as a lady who struggles for the right to terminate her pregnancy. For her work in this Broadway production, Davis received the "Tony Award."
Davis produced a lot of TV shows as well. One of her most recognizable roles was that of a serial killer in the "Law & Order: Criminal Intent" episode "Badge." When she starred in "Antwone Fisher" in 2002, this African-American beauty drew the attention of critics. Despite having few lines in this movie, her presence was felt.
In the 2008 film adaptation of the Broadway play "Doubt," Davis played "Mrs. Miller," the mother of a boy allegedly raped by a priest. This role catapulted Davis's career to new heights. In August Wilson's "Fences" in 2010, Viola Davis made her theatrical comeback and gave another jaw-dropping performance.
Must read:
She appeared in the 2011 film adaptation of the bestselling book "The Help" by Kathryn Stockett. The racial disparity between the white homemakers and their black servants was underlined in this movie. She collaborated with director Tate Taylor on the biopic of musician James Brown called "Get on Up" in 2014.
She portrayed the singer's mother in the film. She was chosen to play "Professor Annalise Keating" in the movie "How to Get Away with Murder" that same year. She had numerous film appearances between 2015 and 2019, including "Blackhat," "Custody," "Suicide Squad," "Widows," and "Troop Zero."
2020 saw Viola Davis in Ma Rainey's Black Bottom, and her performance earned her a nomination for the Academy Award for Best Actress.
Viola Davis Love Life
Viola Davis wed Julius Tennon, another actor, in 2002. Following their union, Davis took on the role of stepmother to Tennon's two children from a prior marriage. The couple also adopted a second child collectively in 2011.
We hope you have found all the relevant information about Viola Davis Net Worth. Stay tuned with us here at Domaintrip.com for the latest news and information.
Frequently Asked Questions
What did Viola Davis struggle with?
Her successful memoir Finding Me, published in April, detailed the numerous obstacles she faced growing up. Davis was the second youngest of six children who lived in a world of extreme poverty, racism, sexual assault, spousal abuse, and alcoholism.
Did Viola Davis have a baby?
The Woman King star Genesis Tennon, 12, is the only child she and her husband, actor Julius Tennon have together. Since 2003, the couple has been married. Davis and Jennifer Lawrence, another actor, and mother, exchanged tales of motherhood mistakes on Variety's most recent Actors on Actors program.
What is Viola Davis best known for?
Her breakthrough came in the movie Doubt (2008), where she played a disturbed mother, earning her first Academy Award nomination for Best Supporting Actress.