Who Is Larry Woodcock? He Pursuit of Justice For His Grandchildren JJ and Tylee
Larry and Kay Woodcock are the grandparents of Joshua "JJ" Vallow, one of the two children Lori Vallow Daybell is suspected of murder.
JJ was cared for by the couple for the first ten months following his birth until he was adopted by Kay's brother, Charles Vallow, and his then-wife Vallow Daybell in 2013.
According to marriage certificates, Vallow Daybell and Charles Vallow were married in February 2006. She was Charles Vallow's second wife, and he was her fourth spouse.
Take a look at more related articles we are posting on this site:
Tylee Ryan, Vallow Daybell's 17-year-old daughter, lived with them in Arizona and Hawaii for several years.
According to the Woodcocks, Vallow Daybell grew aloof and abandoned her family in February 2019.
"Lori just simply vanished," he said. "(For) 58 days she was completely gone," Kay Woodcock said.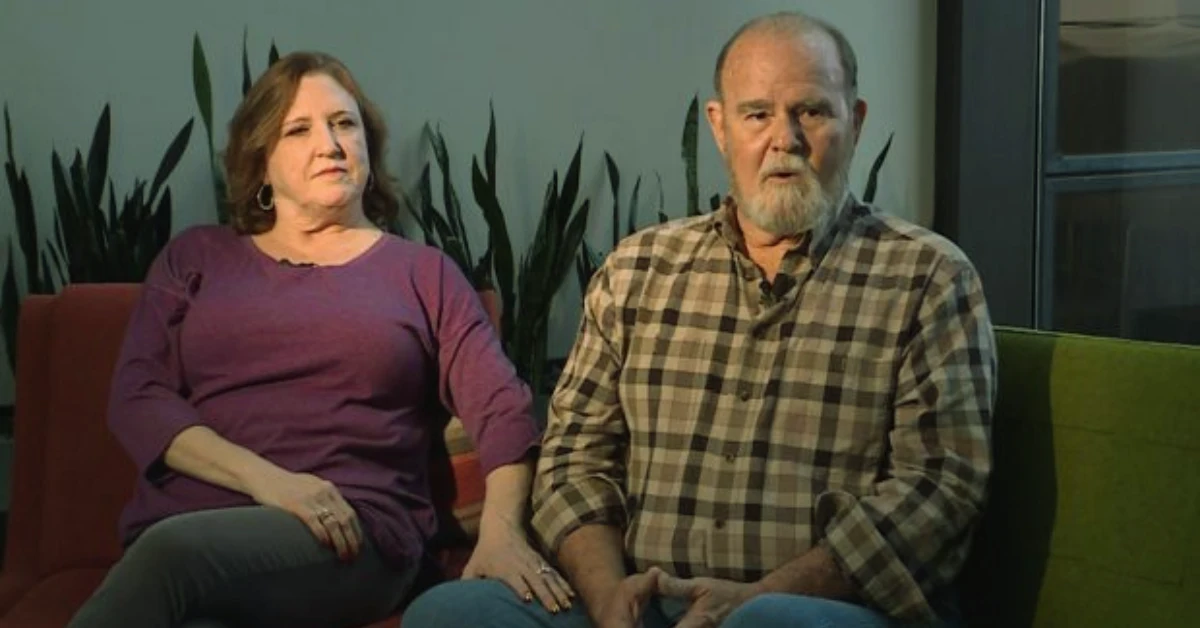 She claimed that just before leaving, Vallow Daybell told Charles Vallow she no longer cared about him or JJ. The Woodcocks believe Vallow Daybell had Tylee stay with other relatives during that time.
Around the same time, documents reveal Vallow Daybell began communicating with Chad Daybell and adopting more radical ideas and religious beliefs.
The Woodcocks maintained touch with the couple and JJ until July, when Lori relocated to Rexburg, Idaho, with JJ and Tylee.
Law&Crime Network Tweeted Larry Woodcock wear a unique t-shirt to court on Friday to Lori Vallow Daybell Triple Murder Trial.
J.J. Vallow's grandfather, Larry Woodcock, wore a special t-shirt to court Friday as jurors continued to deliberate in the "doomsday cult" mom triple murder trial. pic.twitter.com/BTm6tHVDcn

— Law&Crime Network (@LawCrimeNetwork) May 12, 2023
Vallow Daybell, according to Larry and Kay Woodcock, moved with the children to be closer to Chad Daybell, who was still married and living with his wife, Tammy Daybell.
Larry and Kay Woodcock became concerned for JJ's safety and contacted Rexburg police. Police did a welfare check and discovered that JJ and Tylee had not been seen since September, prompting them to launch a missing person inquiry.
A Youtube video from Law&Crime Network had Larry Woodcock slam Lori Vallow Daybell For Murdering His Grandson.
The Woodcocks later offered a $20,000 prize for any information leading to discovering the missing persons. JJ and Tylee were finally found buried on Chad Daybell's farm.
The Woodcocks are disputing the argument that they should not be permitted in the courtroom at the start of Vallow Daybell's trial.
Judge Steven Boyce issued an order prohibiting witnesses from seeing others testify in the case, except victims.
The Woodcocks have hired an attorney to argue why the pair should be recognized as victims and why Kay Woodcock is the best person to represent her late grandchild.