You Season 5 Release Date: Is Netflix Likely to Bring the Show Back?
When Penn Badgley portrayed the ferociously obsessive stalker Joe Goldberg in the Netflix blockbuster You in 2018, people were completely enamored with it.
The final three episodes of season 4 have just been released. While everyone had anticipated that this would be Joe's last appearance, the fans might not be saying goodbye to this erotomaniac yet.
Even though Joe survived a near-drowning at the end of Part II of season 4, alongside his new love, Kate, the scene hints that his evil alters ego Rhys isn't quite finished yet. Season 5 is now underway, maybe. Here is what we currently know about the potential outcomes of You season 5.
You Season 5 Release Date
We don't yet have many conclusive solutions. In either case, Netflix hasn't made any public statements. While new seasons are intended to be final outings, Netflix has been doing this for other original releases. Season four was not revealed to be the show's finale. Nevertheless, we haven't yet received confirmation of the renewal.
If Netflix gives the go-ahead, Based on past trends, we predict that you season five will debut sometime in the latter half of 2024 or early 2025.
You Season 5 Renewal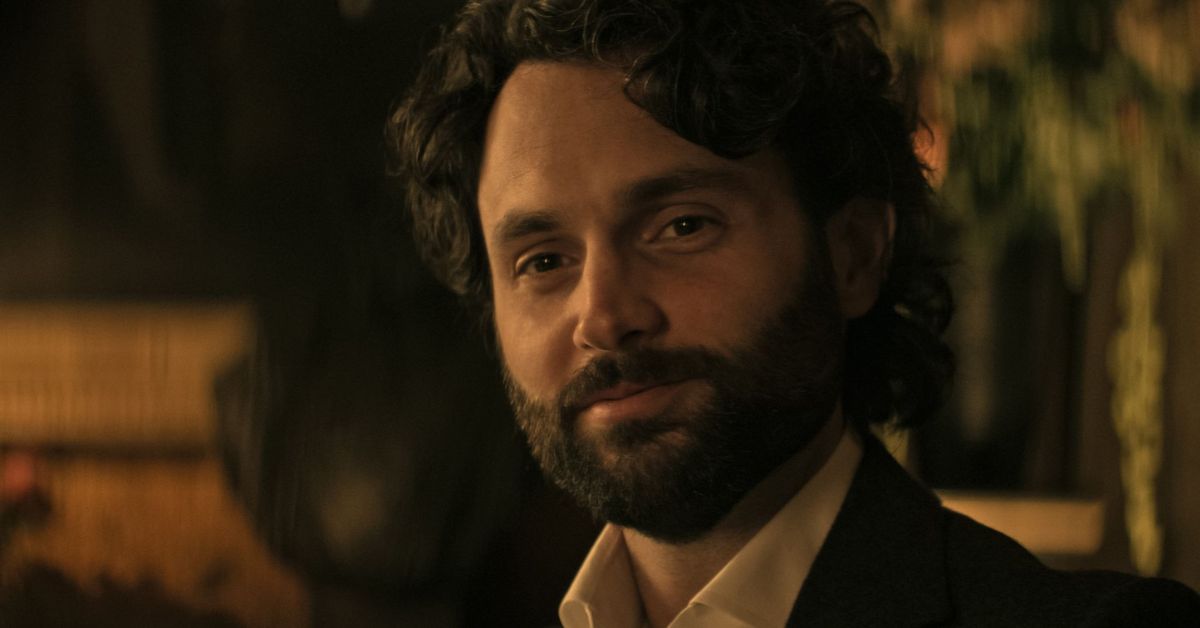 You is one of Netflix's most well-liked original shows, so we'd be surprised if it were to end abruptly, even if it seems like the streaming service is canceling shows more frequently than ever. Showrunner Sera Gamble has hinted that there's still life in the front yet, telling Hollywood Reporter:
"We have an idea for season five that we're excited about."
Gamble also said they wouldn't continue if the narrative seemed complete. She told the publication:
"It was never anyone's intention to run this one into the ground,"

"When we're done, we'll be done. And we'll pack it up. Even in the early conversations with Penn, the idea was not to crank out episodes forever; it's to feel like we have told the complete story."

"And though I feel like tonally, we're very different and we are not trying to sell Joe as any kind of a hero with a straight face. This is a show that is in the tradition of these single-lead shows with a guy who does increasingly bad things. The beautiful thing about it is that when his arc is complete, so is the show."
Recently, prominent actor Penn Badgley concurred, stating of You's future on the Happy Sad Confused podcast:
"If there is another season, I believe it will only be one. I believe that this is my understanding, but I truly have no idea."

"But I know that everybody concerned, from the top on down, nobody wants this show to become tired. That's when Joe is the most disgusting. That's when the show stops having the intelligence that it has."
If you enjoy watching You TV show and are stuck for something to watch this weekend, we have the following great gift for you:
Is There a Trailer for You Season 5?
As the fifth season of You hasn't yet been confirmed, there isn't a trailer yet, but you can watch the fourth season trailer right here.
If you want to be the first to know all details relating to the tv shows, movies, or their cast members, you can bookmark our site Domaintrip.com for more updates.