Banko Brown Sh00ting Video Released By San Francisco District Attorney
On Monday, the San Francisco District Attorney's Office released a declination report that included Walgreens camera footage of the security officer fatally sh00ting Banko Brown.
The declination report includes civilian cell phone video, police reports, and a video and transcript of Walgreens security guard Michael Earl-Wayne Anthony's police interview.
Two weeks ago, District Attorney Brook Jenkins stated that 33-year-old Anthony would not be charged for the fatal sh00ting outside the Market Street Walgreens on April 27.
Jenkins addressed the video release Monday afternoon. The police interview with Anthony was crucial to her decision not to charge the security officer with homicide.
"I would really urge people to listen to his interview," Jenkins stated. "It is long, but it goes into great detail about his mental state at the time the pieces of this incident were playing out. Moment by moment. That is very critical. That is the most critical part of our analysis is what he expressed."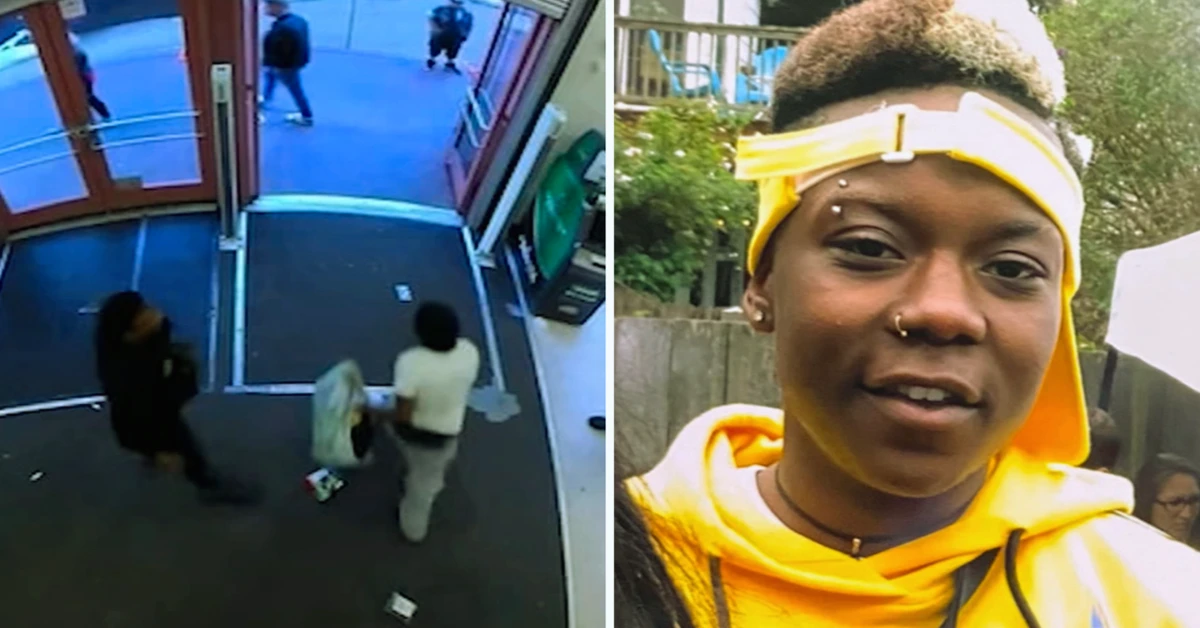 Jenkins stated that Anthony killed Brown with a single gunshot in self-defense when she announced that the security guard would not be charged.
"We had to evaluate the video, the statement of the security guard, multiple witness statements to figure out whether or not there was a credible claim of self defense. And we ultimately did not believe we could prove beyond a reasonable doubt here that the security guard had committed murder or any other crime," Jenkins explained.
She stated that the security video and witness statements showed Brown using physical force, violence, and threats to leave the business with the products. Only Anthony's gun was found.
Jenkins and her administration are under public pressure to share the CCTV footage of the deadly encounter. Jenkins' declination report, video, and papers explained why he didn't charge Anthony.
Fox News also Tweeted about this matter. You can read it below. 
San Francisco DA releases video of Walgreens security guard shooting alleged shoplifter Banko Brown https://t.co/Kg4IgsoF9R

— Fox News (@FoxNews) May 16, 2023
"Because of the extraordinary public interest in this case, the District Attorney's Office produced a declination report and is making publicly available evidence reviewed and analyzed in rendering this decision," declination report. "The scope of the report is limited to determining whether sufficient evidence supports criminal charges being brought against the suspect."  
"I believe there will still be an emotional reaction to what people see [on the video]. That's human," Jenkins stated on Monday. "What I want people to know is that we are transparent, that what the standard of law is and how we arrived at this decision. But I do understand there will  be an emotional reaction"  
Brown enters Walgreens, takes products from two shelves, and walks to the back. Brown pulls a bag from a shelf and puts it in a bag he brought inside the store while heading down an aisle.
Anthony and Brown do not speak until Brown leaves the store without paying.
Anthony appears to extend out, palm up, as Brown exits. Brown shoves Anthony and the security guard grabs him, causing them to collapse.
After 15–20 seconds, Anthony stands up and pulls out his gun. Brown rises, grabs the bag, and leaves the store.
"As Brown approached the exit, he turned back towards Anthony," Reads the report. "While Anthony and Brown are facing each other, Anthony is seen holding a firearm in his right hand still pointed towards the ground. As Brown was walking out of the store, Brown suddenly turns toward Anthony and moves as if to lunge at him."
KTVU FOX 2 San Francisco shared a video about the Banko Brown sh00ting de@th. You also check
Anthony then shot Brown in that situation.
Anthony informed police, according to the report." he thought he was in a potentially life-and-de@th situation because Brown had been aggressive" and "did not know what Brown was going to do next."
He said police drew his firearm "because he was concerned for his safety after Brown repeatedly threatened him and indicated he was going to stab him."
Brown appeared to be lunging back toward Anthony, according to two witnesses.
Jenkins responded on Monday when asked why she would not simply let the case go to a jury."Again, look at all of the  evidence — the video, his interview, the witness statements. Everything. While I understand as a resident you would say, 'Just let the jury decide.' That is not the standard for charging. We have to believe at the time that we charge a case that a jury of 12 would convict, not let's charge a case and see what happens."   
During the press conference, Jenkins defended her prosecutorial record as fair to Black and Trans people.
"From the time I stepped foot into this office as an assistant prosecutor eight years ago, I have tried to make sure that I was a fair representative and an advocate for the Black community; that I was a fair representative to the Trans community," she stated.
"For almost two years I was the hate crimes attorney in this office, During that time I filed numerous cases involving hate crimes against the Trans community. "  
"I went to trial in one of those cases that involved a Black Trans woman who was hesitant to testify and who I got onboard and we got justice in that case. The perpetrator of that very violent attack now sits in prison," says Jenkins.
A former prosecutor, Tony Brass said the footage raises many questions but may not be conclusive for a jury.
"It's really conspicuous, I think, how the guard is able to overpower the victim rather handily. He puts the victim on the ground and is certainly overpowering him at that point," says Brass. "I don't know. This case is one of those. If the question is would I charge it? 'I don't know' is the answer. I would struggle with it."  
The district attorney conceded that the matter will continue to perplex the public. She shared the footage to demonstrate that.
"The fact that we released this report, and this evidence, is not an ordinary situation. That is not something that we normally do in criminal cases,"  Jenkins stated.
"But this, as we know, is an extraordinary set of circumstances that has had growing concern among San Franciscans, and even beyond. And for that reason, I felt it was appropriate for our office to take an extraordinary step, and be more transparent than normal in this process."
She reiterated that the city needed to address retail theft after shoplifters fatally shot two security guards in San Francisco and Pleasanton.
If  you want to read information related to the news articles, then you can visit the below links provided:
"Now we sit on the opposite side of this, having somebody who was engaged in a theft be killed. I recognize, again, that we are at a critical point in society to have to figure out what we think is appropriate in the way that we deal with this retail theft issue," Jenkins stated.
"I have not arrived at a conclusion. I do think it's a conversation that needs to be had amongst everybody involved."
After the video's release, San Francisco Supervisor Shamann Walton released a statement.
"I have watched the video several times, Banko Brown was clearly walking backwards, after being thrown to the ground, punched, and abused by the security guard for several seconds," Walton stated.
"The security guard successfully subdues Banko and lets him go. Banko walks backwards and is executed. The security guard had the upper hand the entire time and even told Banko that he was letting him go as stated in the transcript released by the DA. Where is the perceived threat? DA Jenkins' decision to not charge gives every armed security guard in San Francisco a license to have an open season to shoot and kill Black and transgender people for alleged shoplifting."
According to the statement, Walton would join Board President Aaron Peskin in asking California Attorney General Rob Bonta and the U.S. Department of Justice to review Jenkin's decision not to press charges.
The Young Women's Freedom Center, which supports young women and trans youth, employed Brown as a community organizer.
"We do not need to see the video to know that Banko Brown's killing was unjustified. Armed force is not a justified response to poverty," Co-executive director Julia Arroyo said Monday. "We must live with the sobering reality that he was killed for no other cause but $14."
Arroyo regarded Brown as educated and witty, shy but friendly.
The District Attorney's decision not to charge Anthony was protested at 6 p.m. Monday. Before marching to City Hall, roughly 100 protesters gathered outside Walgreens on Market Street.