Baretta Star Robert Blake Died at the Age of 89
Robert Blake, an Emmy-winning actor who was tried for the murder of his wife but found not guilty, passed away on March 9, 2023, at the age of 89. Blake passed away from heart illness in his Los Angeles home, surrounded by family, according to a statement issued on behalf of his niece Noreen Austin.
Blake's career never really recovered from the lengthy tragedy that started on May 4, 2001, when his wife, Bonny Lee Bakley, was shot and killed in front of a Studio City restaurant. He insisted vehemently that he had not murdered his wife, and a jury finally found him not guilty.
Nonetheless, a civil jury would hold him responsible for her passing and demand that he provides Bakley's family $30 million. This verdict forced him into bankruptcy. Rose Lenore, the daughter he and Bakley shared, was raised by other family members and didn't speak to Blake for years until 2019.
She would confess to calling him Robert, not Dad, to People magazine. In his youth, Blake appeared in the Our Gang comedy and performed in the classic film The Treasure of the Sierra Madre. As an adult, he received plaudits for portraying the killer Perry Smith in the true crime novel In Cold Blood by Truman Capote.
In the TV cop series Baretta, which ran from 1975 to 1978, his career reached its pinnacle. He played a detective who enjoyed disguising himself and carried a pet cockatoo on his shoulder. His iconic statement, "Don't do the crime if you can't do time," was commonly referenced in the film, which portrayed tough guys with tender hearts.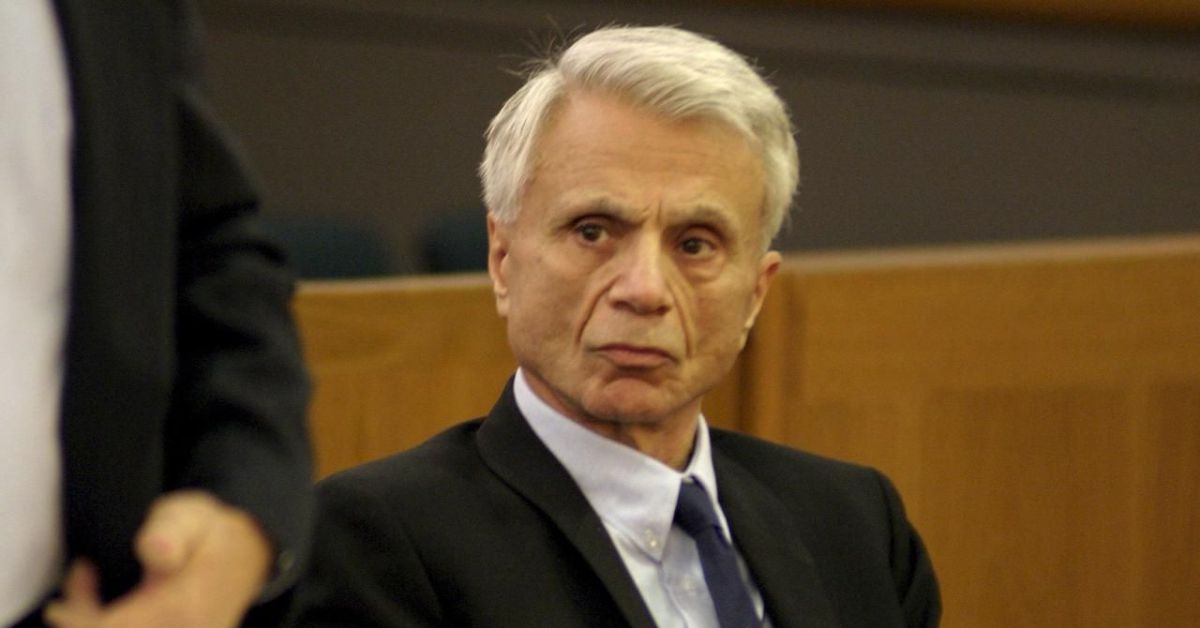 Although the show was plagued by problems with the temperamental star behind the scenes, Blake was nominated for an Emmy in 1977 for his depiction of Tony Baretta. Later on, he acknowledged his early battles with alcohol and drug addiction. Blake was nominated for an additional Emmy in 1993 for the lead role in Judgment Day: The John List Story.
For the title role in Judgment Day: The John List Story, in which he portrayed a devout Christian who murdered his wife and three children, Blake received another Emmy in 1993. Before the trial, Blake's career had already started to stall. From the mid-1980s, he only made a few screen appearances; his final role was in David Lynch's 1997 film Lost Highway.
According to his niece, Blake spent his recent years:
"enjoying jazz music, playing his guitar, reading poetry and watching many Hollywood classic films."
Blake wed the performer. Noah and Delinah were Sondra Kerr's two children from her 1961 marriage. In 1983, they got divorced. His fateful meeting with Bakley came in 1999 at a jazz club where he went to escape loneliness. He said in a 2002 interview:
"Here I was, 67 or 68 years old. My life was on hold. My career was stalled out,"

"I'd been alone for a long time."
He said he had no reason to dislike Bakley:
"She took me out of the stands and put me back in the arena. I had something to live for."
You can also read our older posts that are related to the passing of other celebrities, such as:
Christian Brando, son of Marlon, was identified as the father of Bakley's daughter. Yet Blake was identified by DNA tests. Blake first saw the little girl named Rosie when she was two months old, and she became the focus of his life. He married Bakley because of the child. He said:
"Rosie is my blood. Rosie is calling to me,"

"I have no doubt that Rosie and I are going to walk off into the sunset together."
The prosecution would contend that he attempted to hire assassins for the murder of Bakley to gain sole custody of the child. A jury, however, rejected that theory because the evidence was shaky.
They went out to eat on her last night. He claimed she was shot when he accidentally left her in the car and returned to the restaurant for a weapon. Blake was not apprehended until a year after the initial dismay of the police.
In the following comments section, you will have the opportunity to ask any questions that you may have concerning the passing of Robert Blake. You can follow us on Twitter at the following handle to receive the most recent information.