Hogwarts Legacy Release Date: Explaining the Harry Potter Game's Staggered Launch
With delays revealed for the game's PS4 and Xbox One versions, the Hogwarts Legacy release date has become a bit more tricky.
All right, everyone. Before the game arrives through your door like an admission letter to Hogwarts, you'll need to wait a little longer if you've preordered the previous generation version of Hogwarts Legacy from GAME, Argos, or anywhere else.
We think we are waiting on the platform for the Hogwarts Express, which is late. It's comparable to showing up at Gringotts only to discover that it hasn't opened. Okay, I think I've used enough strained similes. You see what I mean.
Continue reading to see the critical specifics of this fascinating release date schedule and when players may begin playing Hogwarts Legacy on all those additional platforms.
Hogwarts Legacy Release Date
The Hogwarts Legacy release date will now be spaced out across these dates after accounting for the most recent delays:
10th February for PS5, Xbox Series X/S and PC
5th May for PS4 and Xbox One
July 25 for Nintendo Switch
It's also important to note that players who purchased the Deluxe Edition get 72 hours of Hogwarts Legacy early access. On February 7, owners of that version for PC and next-generation consoles could start playing early.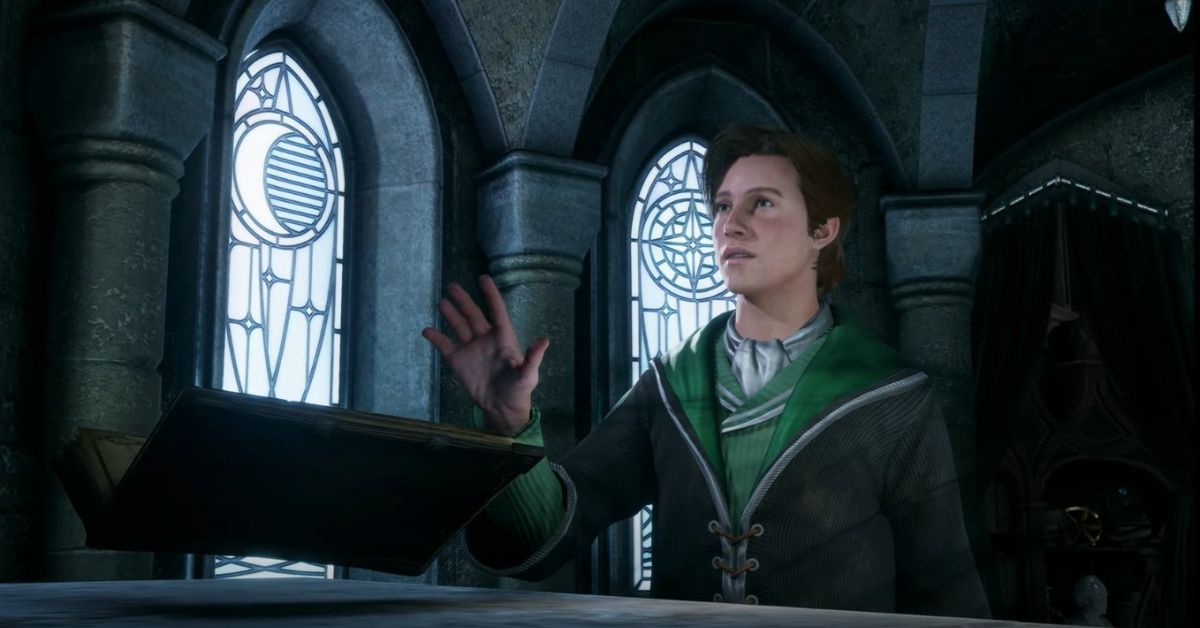 For a while now, players on computers and the most recent consoles have been venturing into the legendary castle and its environs, picking up their brooms and wands, making their own potions and plants, learning spells and breeding beasts, upgrading equipment and gathering Demiguise statues, and ultimately making their way towards the game's various endings.
You can do a few things to prepare for the wizarding academic year while waiting for the PS4, Xbox One, or Nintendo Switch releases. To begin character customization a little early, you might, for instance, take the Hogwarts Legacy house-sorting quiz and look at the Hogwarts Legacy name generator.
Can I Pre Order Hogwarts Legacy?
Preorders for Hogwarts Legacy have started. You can go to GAME and Argos, to name just two locations, to ensure you obtain a copy of the game on release day. The Switch edition of the game is also available for preorder from GAME for £49.99.
The cost of Hogwarts Legacy appears to be GBP 69.99 for the next-generation edition and £59.99 for the previous-generation version. The next-generation version will likely have better graphics and quicker loading times than the current version.
The Collector's Edition of Hogwarts Legacy is also available for GAME preordering. You can purchase this version of the game for £279.99, and it comes with the following content:
The game
Life-Size Floating Ancient Magic Wand with Book Base
Steel Case
Kelpie Robe
Thestral Mount
Dark Arts Cosmetic Set
Darks Arts Garrison Hat
Dark Arts Battle Arena
72 hours early access to the game
You may get once more preorder the Hogwarts Legacy Deluxe Edition at GAME. On the PS5 and Xbox Series X, this costs £74.99. On the PS4 and Xbox One, £69.99, and the Nintendo Switch, £59.99. In addition to the core game, this version of the game contains the following:
Thestral Mount
Dark Arts Battle Arena
Dark Arts Cosmetic Set
72 hours early access
Also, if you are preordering through GAME, you will get the Onyx Hippogriff Mount for free.
What Do We Know About Hogwarts Legacy Gameplay?
On Thursday, March 17, 2022, at one of Sony's PlayStation State of Play live-stream events, the Warner Bros. Games team unveiled a 14-minute gameplay trailer for Hogwarts Legacy, which will be published under the Portkey Games imprint.
Grab a chocolate frog and a cup of tea, and be delighted! Avalanche Software's developers have undoubtedly been busy. The video above shows a variety of fights where the player can utilize different spells, environmental help, and magical plants to defeat their adversaries with creative combos.
Hence, it appears that there will be lots of options for combat throughout the game. Also, you'll get the chance to discover many undiscovered corners of Hogwarts, venture outside the grounds, and even travel as far as Hogsmeade village. In addition to encountering potentially Merlin-placed puzzles, players will wander into perilous dungeons.
Some skill trees will allow players to increase their magic spells and develop their skills. You may also visit the Room of Requirement to find valuable things. Even better, you can create your own customized den-like space, which looks lovely.
You shouldn't anticipate Hogwarts Legacy multiplayer because the creators have lately disclaimed the notion and emphasized that this is a single-player game.
You May Consult This Location for Details About the Following Other Games:
Hogwarts Legacy Trailer
Fans of the wizarding world were ecstatic to see familiar locations in this game's debut video, unveiled during the PlayStation 5 showcase event. Check out the most recent trailer below while you wait for the Hogwarts Legacy release date on your preferred platform.
Follow us on Facebook to check out our latest updates on our social media pages.