Fort Lauderdale apartment complex has a new owner, a fresh name, and a new loan which is celebrity real estate investor, Grant Cardone.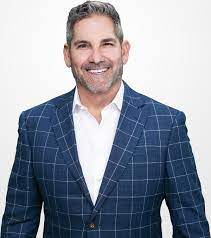 Cardone Capital got the 310-unit Bask in Harbor Park apartments and re-branded it as 10X Living at Fort Lauderdale.
New York Community Bank issued a $63.5 million loan which is a seven-year loan that features full-term, interest-only payments.
The recently built project is at 1919 SE 10th Avenue, near the 17th Street Causeway. The eight-story apartment obtained by Cardone Equity Fund XI, which lets certified investors play in institutional real estate sales within crowdfunding.
The project's 1 and 2 bedroom units average is 1,074 square feet. Apartments feature kitchen islands, quartz countertops, 12-foot ceilings, walk-in closets. Community spaces include a yoga studio, fitness center, spa, and a parking garage with electric vehicle charging stations.
The firm now holds nearly 9,000 units in Florida, Texas, Alabama, Georgia, and Maryland.
Cardone Capital has raised $532 million by its crowdfunding model.