When is Carnival Row Season 2 Episode 7 Release Date on Prime Video?
The release date and duration of Episodes 7 and 8 of Carnival Row Season 2 were made public via Amazon Video. On March 10, 2023, the second season's final two episodes of the fantasy program will become available on the streaming platform.
The eighth episode, "Facta Non-Verba," is slightly shorter at just under 47 minutes than episode 7, "Kindred," which runs just over 50 minutes. Prime Video has not yet made available episode summaries for either season.
Orlando Bloom and Cara Delevingne star in Carnival Row, with supporting performances by Arty Froushan, Caroline Ford, Karla Crome, Andrew Gower, Tamzin Merchant, David Gyasi, Simon McBurney, Scott Reid, Jamie Harris, Jay Ali, and Jacqueline Boatswain.
The second season opens with Delevingne's Vignette Stonemoss and the Black Raven planning retribution for the unjust oppression that The Burgue's human leaders, Jonah Breakspear and Sophie Longerbane, inflicted. Meanwhile, Bloom's Inspector Rycroft "Philo" Philostrate is looking into a string of horrific murders escalating social tension.
The first season of Carnival Row, a co-production of Amazon Studios and Legendary Television, debuted on Prime Video in 2019. Despite having a devoted and ardent fanbase, the series has encountered criticism. Season 2 has an audience score of 89% and a critics score of 40% on the review aggregation website Rotten Tomatoes.
With a 57% critics' score and an 88% audience score, the first season, she received mixed reviews from both reviewers and viewers.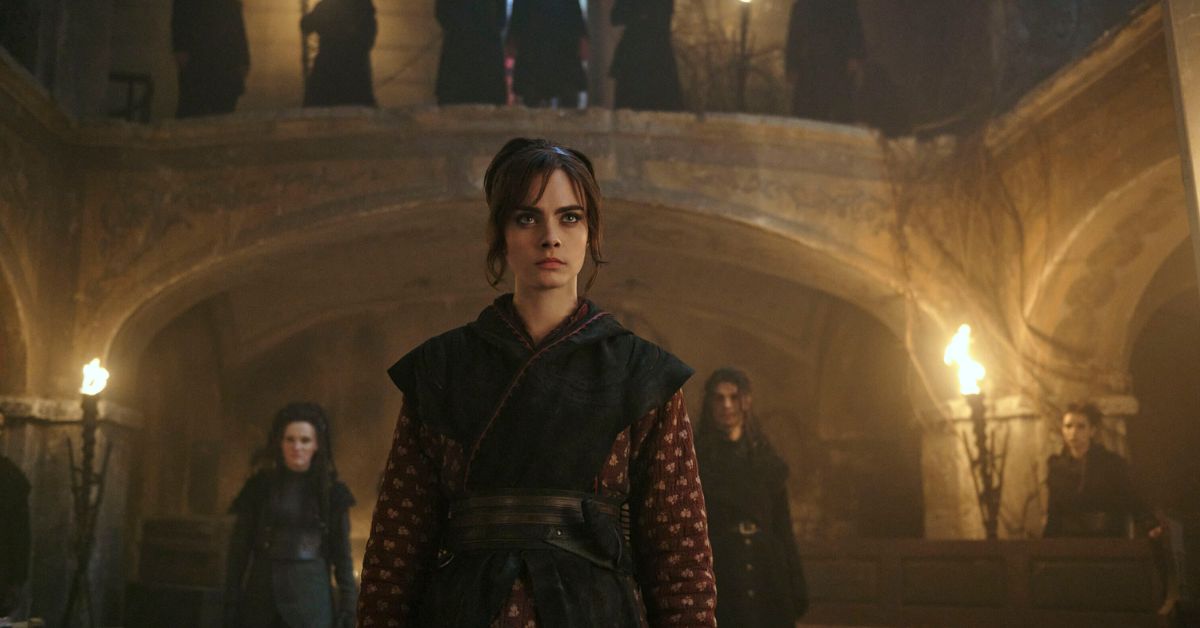 Fans must search elsewhere to satisfy their craving for series stars Bloom and Delevingne since Carnival Row is scheduled to stop after its Season 2 finale. Fortunately, both actors have commitments to several upcoming films, with Delevingne expected to play with Hannah John-Kamen and Hero Fiennes Tiffin in the eco-action thriller The Climb.
Meanwhile, Bloom will appear later this year in Gran Turismo, a biographical sports drama movie based on the Jann Mardenborough genuine tale and the Gran Turismo video game series. Mardenborough was a young man who exploited his Gran Turismo skills to become a professional race car driver.
See the trailer below:
If you would want to view other shows on Amazon Prime Video, you can access them by clicking on the following links:
What Will Orlando Bloom Do Next?
Bloom has also expressed interest in returning as Will Turner in Pirates of the Caribbean 6, saying in a recent interview:
"I wouldn't mind seeing what Will looked like today in some ways, because he was such this earnest guy, but after rumbling around the bottom of the ocean for as long as he would have done at this point, it'd be interesting to see how he surfaces and what he's like."
New episodes of Carnival Row Season 1 and the first six episodes of Season 2 are available on Amazon Video every Friday.
As soon as we know about any new information concerning this show, we will share it with you. You can follow our Twitter account if you're looking for the most up-to-date information on where to watch the newest episodes, series, or movies.