DAHMER — Monster: The Jeffrey Dahmer Story, a new 10-episode limited series from Emmy Award-winning filmmaker Ryan Murphy, will give the victims of legendary serial ki!!er Jeffrey Dahmer a voice.
Numerous movies and documentaries have been made about Dahmer, including the upcoming Conversations with a Ki!!er: The Jeffrey Dahmer Tapes on Netflix. But in DAHMER, Murphy and his crew will highlight the perspectives of the Milwaukee Monster's victims, including co-writer Janet Mock and series co-director Carl Franklin.
The fictitious depiction of actual events will also critically examine systemic racism, white privilege, homophobia, and the institutional shortcomings that permitted Dahmer to k*ll and dismember 17 boys and men between 1978 and 1991.
Most of these men and boys were underage and of colour. After law enforcement knew about Dahmer's actions, five victims d*ed. The DAHMER cast is shown below.
Evan Peters (JEFFREY DAHMER)
Jeffrey seems like an ordinary, well-groomed guy on the outside, yet there is something quite sinister about him. His violent outbursts put everyone on high alert, even his parents, who have long tried to overlook his uncomfortable and occasionally downright nasty conduct. He frequently comes off as distant.
Do you know which trending series are primarily searched in 2023? These are some links you can visit to learn more about:
Peters has experience working on Ryan Murphy projects. He has been in numerous films and television shows, including the X-Men series, WandaVision, Pose, and Mare of Easttown. He is a veteran of American Horror Story. Peters performed a lot of research before getting the role of Dahmer.
"It felt important to be respectful to the victims and their families," the actor told Netflix Queue. "To try and tell the story as authentically as we could. And you need to have certain plot points because he did do these things, but you don't need to embellish them; we get it. You don't need to see them over and over again."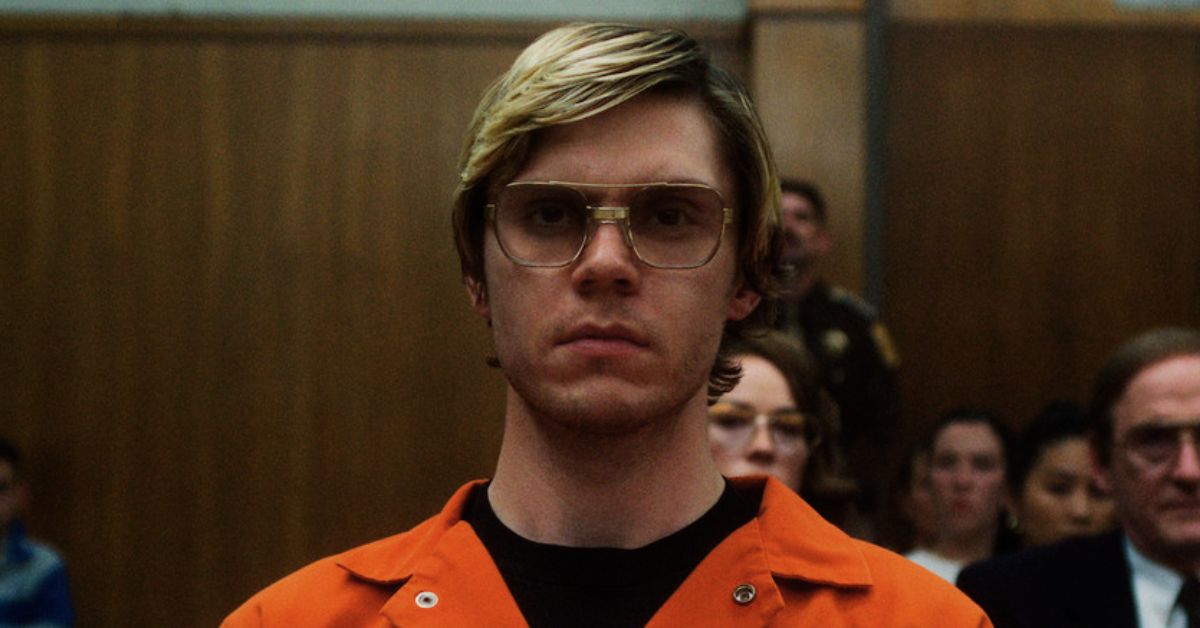 Richard Jenkins (LIONEL DAHMER)
Viewers will learn a little about Jeffery's early years because DAHMER takes place over several decades. Lionel, his father, cannot establish a genuine bond with him.
Instead, he concentrates on his job while emotionally abusing his first wife, Joyce (Penelope Ann Miller). When Jeffrey grows fixated on bones and deαd animals, he believes his oldest kid is seriously ill. But by that time, it's too late.
Jenkins has approximately 50 years of professional experience in Hollywood. He is most recognized for his work on The Shape of Water, Step Brothers, and HBO's Six Feet Under. Jenkins received Oscar, Golden Globe, and Screen Actors Guild nominations for his performance in Guillermo del Toro's epic drama.
Niecy Nash (GLENDA CLEVELAND)
Glenda, a single mother living in the same Milwaukee apartment building as Jeffrey, is increasingly alarmed by her neighbour's bizarre behaviour. She becomes convinced that Jeffrey is up to no good after observing unusual behaviour, smelling offensive aromas, and hearing shouts and power tools from his flat.
She frequently calls the police and the apartment building administration to complain about him. Gloria's objections are, however, wholly disregarded because she is a Black woman, and Jeffrey receives little more than a slap on the wrist. It's already too late when Gloria's worries are eventually taken seriously.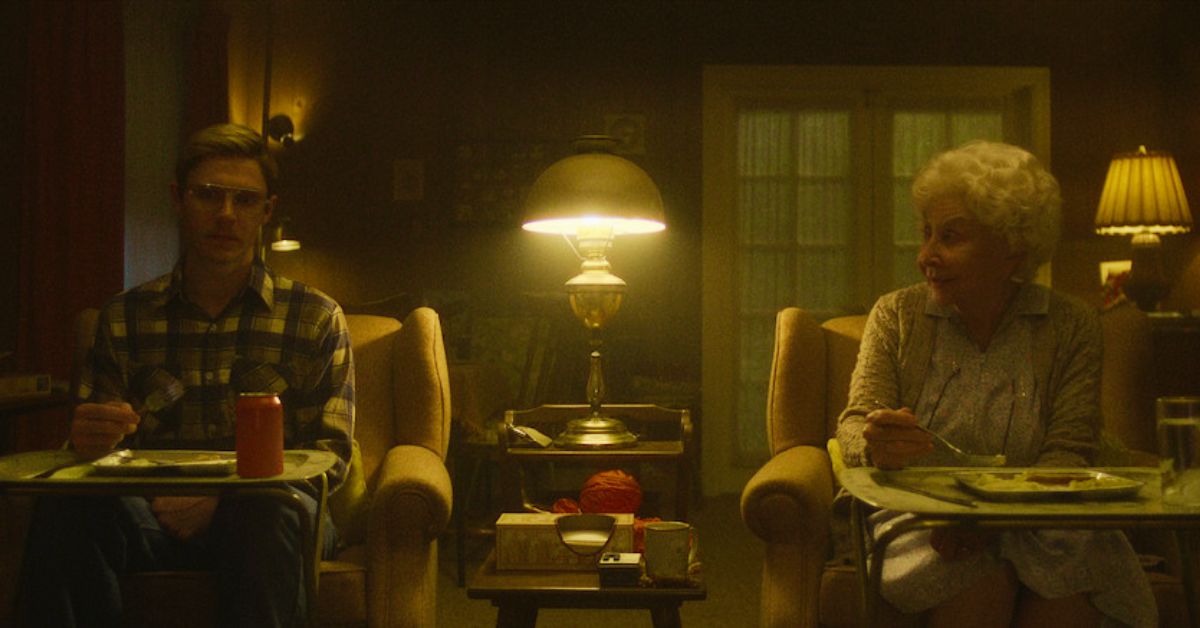 Glenda was one of Jeffrey Dahmer's victims, Nash told Netflix Queue. "When you hear the different things that happened with regards to Jeffrey Dahmer and his victims, Glenda was one of his victims too," Nash told Netflix Queue. "And her story has been told the least of these."
Nash and Murphy have previously worked together on shows like Popular and Scream Queens. The Getting On, Claws, and When They See Us actor is renowned for outstanding performances. She has also appeared in movies such as Selma by Ava DuVernay and Uncorked on Netflix.
Michael Learned (CATHERINE DAHMER)
Catherine, Jeffrey's grandmother, welcomes him at her house since she worries about his unstable behaviour and home life. She is fervently devout and thinks a change of scenery will help him find the correct way.
At first, it does. Catherine can no longer justify her grandson's behaviour as it gets more obscene and bizarre. Three of Jeffrey's first victims were m*rdered or dismembered in Catherine's house.
The longest-running CBS program, The Waltons, which ran from 1972 to 1981, gave Learned, one of the most Emmy Award-winning actors of our time, the character of Olivia Walton. Learned has most recently appeared on The Young and the Restless and General Hospital.
Penelope Ann Miller (JOYCE DAHMER)
Penelope has little to offer her kid emotionally because she struggles with mental illness and her abusive marriage. She is unable to pay attention to Jeffrey. Things worsen after she starts numbing herself with drinks, sleeping pills, and other substances.
For her parts in Carlito's Way, Along Came a Spider, and The Artist, Miller is a Tony-nominated actor. The upcoming biopic Reagan, based on the life of President Ronald Reagan, starring Dennis Quaid, will feature Miller as First Lady Nancy Reagan.
Take a look at the tweet below recently, Deadline Hollywood shared a Tweet related to the following:
Deadline understands that the second season of the Netflix anthology series, a follow-up to The Jeffrey Dahmer Story, has cast Cooper Koch and Nicholas Alexander Chavez in the roles. Koch will play Erik and Alexander Chavez will play Lyle https://t.co/nDmF5IerOB pic.twitter.com/BwgRHGQbht

— Deadline Hollywood (@DEADLINE) June 29, 2023
Molly Ringwald (SHARI DAHMER)
Shari is Jeffrey's stepmother and Lionel's second wife. Shari fills the void left by Joyce and insists that all Jeffrey needs is a little assistance. Even though they are still close, none of Shari's efforts to influence Jeffrey's actions seems to have any effect. Instead, he starts to be more careful about keeping information from her.
Ringwald had broadened her career since her heyday as the '80s It Girl, when she starred in such John Hughes classics as Sixteen Candles, Pretty in Pink, and The Breakfast Club. She most recently appeared in the three parts of The Kissing Booth on Netflix. She also appears frequently in FX's The Bear and on The CW's Riverdale.
The information we've provided should be sufficient to meet your requirements, and we sincerely hope it is. Please leave feedback in the section below if you found this article helpful. Please visit Domaintrip.com.