Genshin Impact has an incredible fanbase, and their devoted fans are always curious to know what new reruns are all set to happen in the game. While there has been no significant update yet, some interesting details about Genshin Impact Version 2.5 have surfaced regarding the game today across social media sites.
The beta of the Genshin Impact Version 2.5 Update for Genshin Impact is still underway, and we have got some information about Yae and some of the other transformations that are bound to be taking place in the game. But there is a lot all set to happen after the 2.5 version update, and here is all you need to know about it.
As the beta test recruitment process for update 2.6 has started, fans witnessed several leaks about Genshin Impact 2.6. There are strong hints that Kamisato Ayato will be seen in the update that has been provided. However, a recent revelation has informed us that Kazuha and Venti will be running together again, and this is yet another exciting feature that has left fans wondering.
Genshin Impact Version 2.5 Updates
The new update regarding the version release has emerged from Wangsheng Funeral Parlor Discord, although it is not directly from the regular leakers in the community. This news was instead posted in the sussy leaks sections, which means that these leaks are not confirmed to be confirmed at this point. They could just be considered a rumour.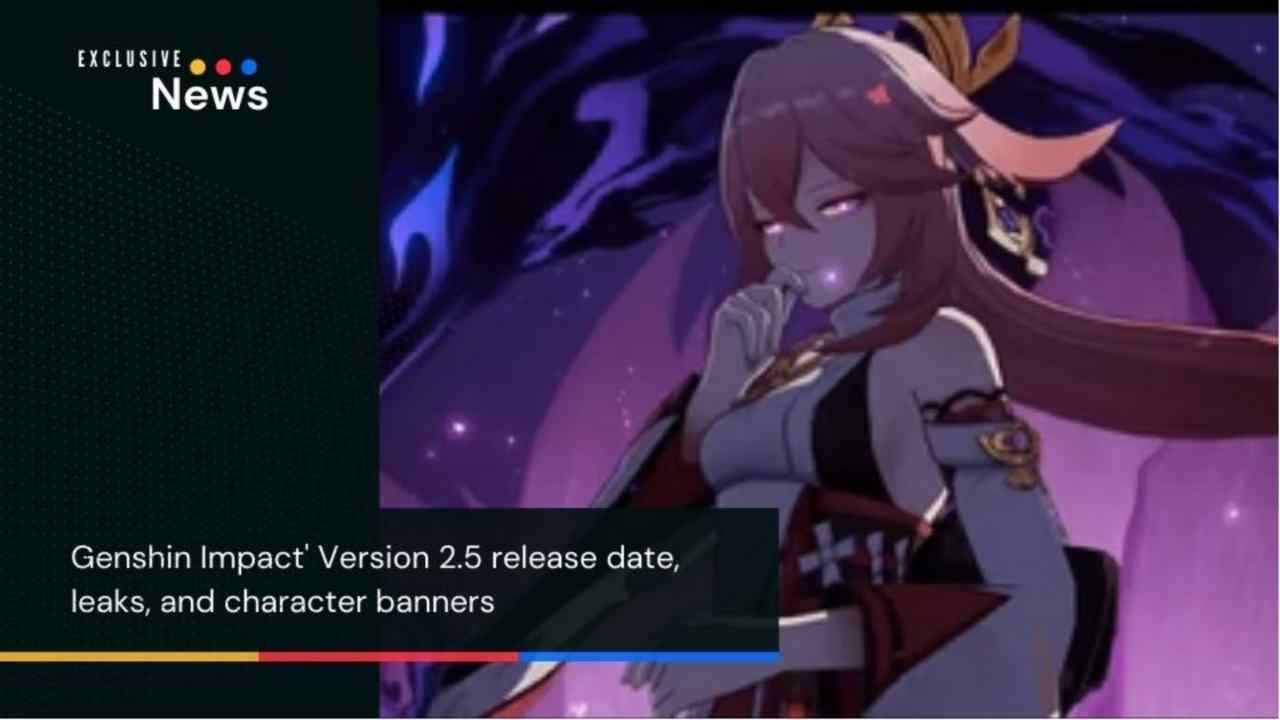 The leaker in question is Reddit user No-Lifeguard4399, who has some added awards and credibility, thanks to some Yae leaks.
Again, these are simply updates and have not been verified by official sources as a legitimate leak, yet we can only wait before the producers release an official update.
The Inazuma area will be more focused on upcoming updates as the 2.4 updates are loosely based on the Liyue characters, considering the newly released characters, Shenhe and Yun Jin. Yae Miko also evidences this. The character Electro from Shogun's hometown will appear in update 2.5.
Recent leaks made by Lumie and other devoted Redditors have revealed that Yae Miko will not have concurrent banners, meaning she will be the only 5-star character to receive the banner along with the particular weapon. Feature in the early stages of an upcoming update. Therefore, Raiden Shogun and Kokomi will be having a rerun in the second phase of the update.
This shows that Kazuha, who was supposed to run back with Kokomi, will be seen with Venti in the 2.6 updates. Since Ayato will be the first 2.6 banners under the leaked Genshin Impact 2.6, it can be predicted that Kazuha and Venti will return for phase two. As can be seen in the Reddit post, No-Lifeguard confirmed this.
Dino Crisis Remake Release Date: P.C., PS4, PS5, Switch, Xbox
According to the leak, Venti and Kazuha could be getting a rerun in the 2.6 Banner. This means that the fans will be getting both of the characters sometime towards the end of March or the beginning of April. This should be good news for several fans out there because many have been waiting for a Venti leak for quite a while now, and this news has taken them by surprise and excitement.
Lastly, the leak also states that the Peculiar Wonderland event will be making a return soon in the 2.6 Update. Whether this turns out to be true or not is something that only time will tell, and yet, it has left the fans all geared up for the good news of a Genshin Impact rerun.