Knives Out 2: Release Date Status, Character Information, Trailer And More!
The much anticipated upcoming American mystery film Knives Out 2 is announced to come out this year! The last part of the movie was a massive hit when it was released back in 2019. Knives Out was critically acclaimed and earned $310 million worldwide, from the impeccable cinematography to the excellent cast. Fans are expecting the new movie to be at par with their expectations.
Viewers seemed very excited when the news was released in March 2021. Rhian Johnson, the director, had reportedly signed a vast Netflix deal to write and direct two forthcoming sequels! This time it is going to be much more epic than before!
Read to find out more about the mystery movie Knives Out 2!
Top Boy Season 4 Release Date, Trailer and Cast with New Faces
Knives Out 2 Release Date
The forthcoming Rhian Johnson's Knives Out 2 is reported to come out in 2022!
During an online video interview in January 2022, Variety featured "Actors on Actors,'s " Daniel Craig, who told Javier Bardem that he believes the film will be out in the fall of 2022.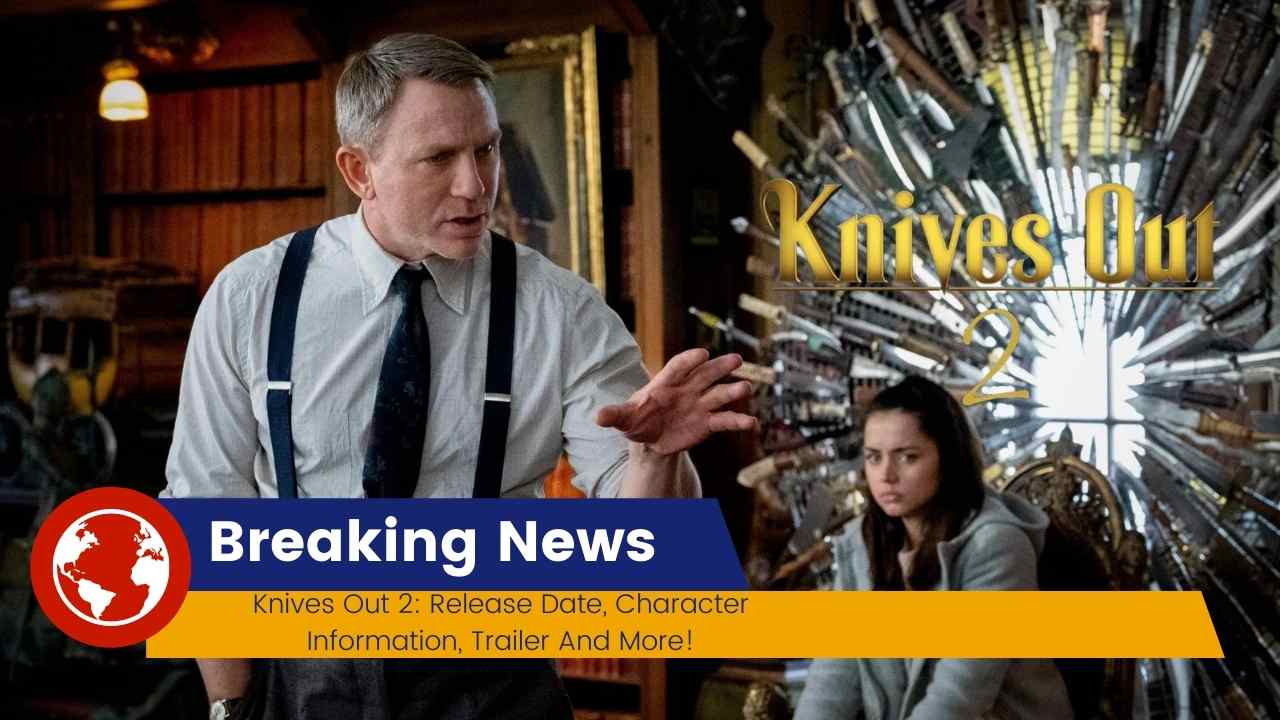 On June 28, 2021, Rhian posted to his Twitter, marking the beginning of the production, "Aaaaaaaand WE'RE OFF! Day one of filming on the next Benoit Blanc mystery. Thanks to all the lovely patient people here in Greece for letting us do all this murdering on their peaceful shores."
The movie Knives Out 2 will be in theatres and released on Netflix. The Hollywood Reporter reported that in 2021 that the streaming platform Netflix had made a $469 million deal for the two Knives Out sequels.
Knives Out 2 Character Information
Knives Out 2 has a very intriguing cat that fans adore very much! The cast from the first part of the movie is expected to return to the follow-up movie.
The 'dream' cast of the film includes actors, namely,
Daniel Craig playing Benoit Blanc

Ana de Armas,

Chris Evans,

LaKeith Stanfield

Toni Colette.

Jessica Henwick                               

Kathryn Hahn                   

Ethan Hawke

Edward Norton 

Kate Hudson                     

Dave Bautista

Madelyn Cline                  

Leslie Odom Jr. and

Janelle Monáe
Our main character Craig will return to his much-appreciated role, but he is said to be joined by a brand new cast of supposed murderers this time. Along with Craig, Fight Club's Edward Norton, Guardians of the Galaxy fame Dave Bautista and Antebellum's star Janelle Monàe will also be seen as the new faces.
Knives Out 2 Trailer
There is no official trailer released for Knives Out 2 as of yet. We can hope Netflix or the makers drop a trailer once the confirmed release date is announced!
Knives Out 2 Plot
Knives Out 2 is supposed to follow the storyline where this sequel will light Benoit, who will be investigating a new case. This time, Knives Out 2 will not be featuring the Thrombey family. That story was over in the previous movie. Benoit Blanc, our main character, is solving a different mystery, and we can expect the plot to be around that with some shocking twists and turns!
Dwayne The Rock Johnson Starr Call of Duty movie is in Production
Since  Knives Out 2  is still reported to be in the pre-production stage, no massive plot details have been revealed yet. But the fact that Johnson wants to create a story based on Agatha Christie's novels has fans excited. This new murder mystery will be set in Greece instead of New England.
As the new movie will introduce many new characters, the story is expected to be wilder than before! However, this sequel will not be a sequel as this new movie will have a unique story with no connection to the previous story. Keep an eye out for the makers who might drop some latest updates soon!
Are you excited for the new mystery to be solved coming to you this year?