When it comes to her romantic life, Latto is going to maintain her policy of not revealing too much information about herself.
The "Big Energy" rapper, who is 24 years old, discussed her decision to conceal her partner's name in an interview with Cosmopolitan. She also discussed why she must avoid the public eye as much as possible.
"If something is special to me, I'm going to keep it close to me because everything else has to be front and center about my life," according to what she had to say in the cover story for the magazine's July/August issue.
The performer, who is nominated for a Grammy, stated that her unidentified boyfriend "definitely" flew out to a gig to surprise her at some point in the past but that "it's not a consistent thing" that he does routinely because she places high importance on maintaining her privacy.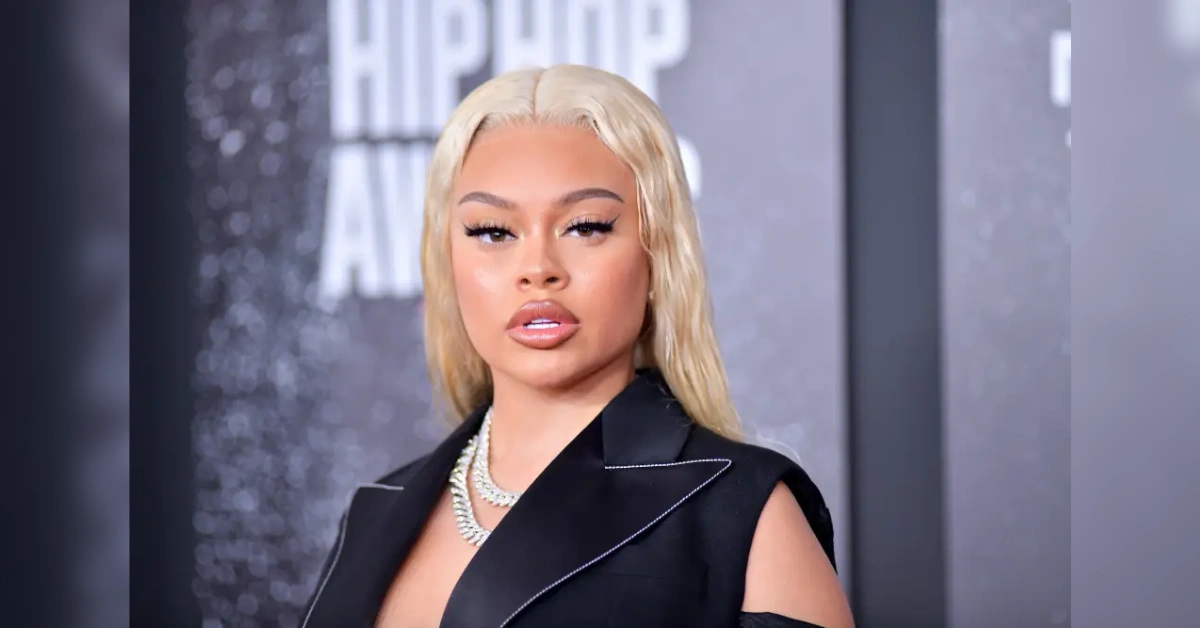 "I think we find the beauty in separation sometimes because it makes us miss each other," she stated. "My privacy is more important [than seeing him in the crowd]. I can't have people putting two and two together. This is the longest relationship I've ever been in."
Latto hasn't revealed the identity of her lover, but she constantly talks about him on social media, and according to Cosmopolitan, she's known him since she was a teenager.
The "Lottery" rapper admitted that while she is "crazy," she isn't "that crazy" and understands the value of taking time for herself. When questioned if she is the "jealous type," she said that she is "crazy" but "not that crazy."
PEOPLE shared the tweet about Latto Explains Why She Keeps Her Boyfriend's Identity Private: 'Everything Else' Is 'Front and Center'
Latto Explains Why She Keeps Her Boyfriend's Identity Private: 'Everything Else' Is 'Front and Center' https://t.co/xpX4i3MDVi

— People (@people) June 20, 2023
"I let him have his time and he lets me have mine. We trust each other," she stated. "When he's at home, like now, he's probably gambling with his friends. I let him do him. We've built that trust, and I think people will probably be caught off guard or shocked at who I am in a relationship versus my public persona."
She continued: "People think I'm so tough because I'm super confident and dominant. In this relationship at least, I'm way more comfortable with taking the passenger seat and letting him lead because he lets me be myself—and I can still be my alpha self. But I respect him as a man to play the man role. And I'm really in my soft girl era."
Latto also shared that she aspires to have a family one day and is motivated by celebrities like Rihanna, Cardi B, and Yung Miami, who have managed to juggle parenthood with a successful careers.
Here, you can also look up the other celebrities' boyfriends on our website:
"I'm not going to feel like I made it for real until I have my kids, I'm married, I just got my house out in the country, and I'm just ducked off with my little family," she says.
Latto has dismissed claims that she is dαting rapper 21 Savage, with whom she co-wrote the song "Wheelie" last year, without naming specific individuals. After Latto was spotted with a tattoo behind her ear that said "Sheyaa," his given name, fans started to assume the two were dαting.
According to a screenshot provided by Complex, she responded, "No I've said I'm not plenty [of] times," to a fan's question about whether she had admitted to dαting 21 Savage on TikTok in February.
In December, 30-year-old 21 Savage also refuted having a "celebrity girlfriend."
Latto also disclosed that her lover, whoever he may be, supports her financially. She told Atlanta radio station Hot 107.9 in January that her boyfriend pays her bills.
"That's how it's supposed to be, though," she stated.
"This [is] gonna sound so cliché, but it's the truth. Everything about my life is to be picked apart by social media and [I] gotta hear everybody's two cents and opinions on something that don't got nothing to do with them. I'm in a real relationship, not a PR stunt. I just want to protect it, that's all."