Blockbuster video game releases have been ongoing this year, but looking ahead to the end of 2023, Sony hopes to round up the year with Marvel's Spider-Man 2.
This time, the wall-crawling heroes are in for a double dose of action as Peter Parker and Miles Morales are included in a quest that pits them against Kraven the Hunter, the Lizard, and the deadly Venom.
Our finest look yet at a game with a dark tone that appears fascinating comes from a new extended gameplay showcase from this May's PlayStation event. Below, you can read more about the game's anticipated release date, antagonists, and gameplay development.
Marvels Spiderman 2 Game Release Date
Marvel's Spider-Man 2 will officially be released on October 20 for the PlayStation 5. Creative director Bryan Intihar noted that he is "very confident" that Insomniac will meet that deadline after making the announcement at Summer Game Fest.
Intihar also displayed some of the game's concept drawings, one of which had Miles and Peter facing battle against Venom. Don't anticipate Eddie Brock to be this Spider-Man villain's alter ego if they are sporting the symbiote.
See the Official Marvel's Spider-Man 2 – Gameplay Reveal on Youtube shared by Playstation:
According to Intohar, the company sought to tell a unique tale that would defy expectations.
Marvels Spiderman 2 Game Platforms
Miles Morales arrived on both PS5 and PS4 simultaneously when Marvel's Spider-Man was first launched on PS4 and later on PS5 in an improved edition, but for the sequel, the last-gen is being abandoned.
There is currently no information on a PC version of Marvel's Spider-Man 2, which will be a PlayStation 5 exclusive. In August 2022, Marvel's Spider-Man debuted on the PC through Steam; Miles Morales followed in November of the same year.
Marvel's Spider-Man 2 Preorder Bonuses
Multiple editions of Marvel's Spider-Man 2 are currently available for preorder. The game will come in three different editions: standard, with early spider costume, unlocks, and skill points; deluxe, with more Spidey suits and extras for the photo mode; and collector's, including a 19-inch statue of Peter and Miles against Venom.
Visit our Marvel's Spider-Man 2 preorder hub for additional information.
Is Marvel's Spider-Man 2 A Co-Op Game?
The unveiling clip hinted at some sort of tag-team activity, leading fans to speculate that the sequel will feature co-op functionality because two Spider-Men are always better than one. On the other hand, Insomniac has only ever referred to Spider-Man 2 as a single-player game.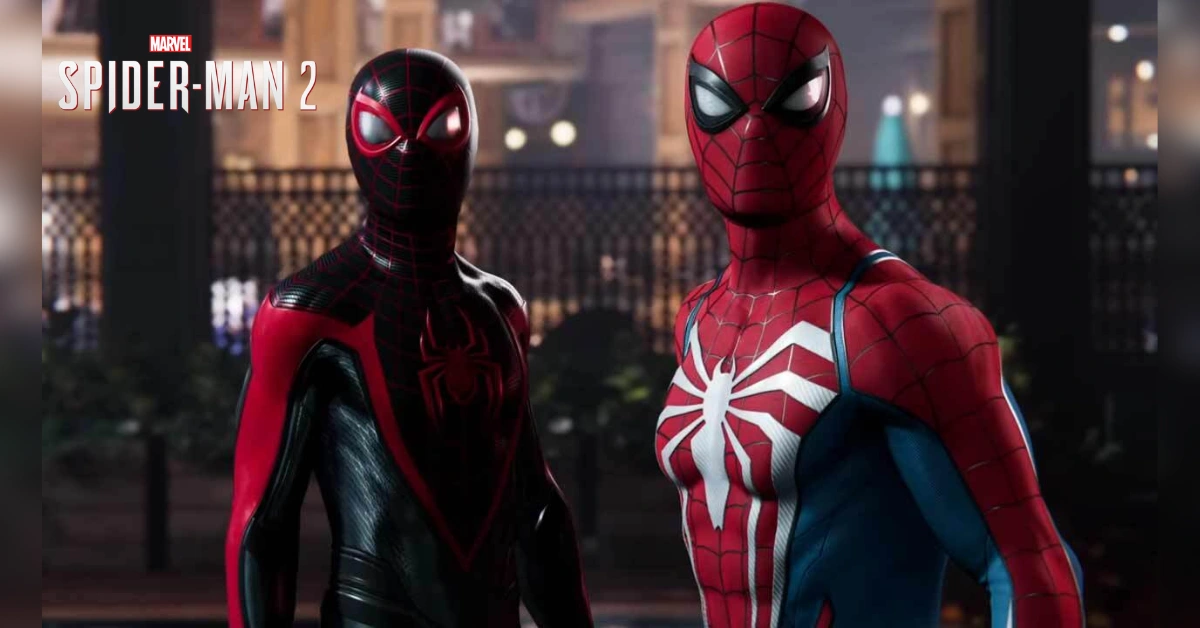 According to Ryan Schneider of Insomniac, "We're so thrilled to continue the journey of both Peter Parker and Miles Morales in their most epic single-player adventure yet," in a PS Blog post from last year.
The May PlayStation Showcase update from Insomniac Games announced that Marvel's Spider-Man 2 is a single-player-only title without co-op. The opportunity to choose between Miles and Peter is something the game does feature. When you're free-ranging in New York, you can "freely switch between them with a simple button press."
Throughout terms of the primary plot, there will be a few points throughout the game where you can switch between Spider-Men.
"When you're playing the main story, we control when you switch between Pete and Miles… it's done in service to the story when we're making those switches, for sure." Every time you move between the two, according to creative director Bryan Intihar, they are predetermined "based on what we want to do for how the story plays out."
How Has The Gameplay Changed?
Despite having comparable spider-like speed, strength, and agility, Miles Morales and Peter Parker have very different superpowers. Marvel's Spider-Man established the framework for aerial warfare and web-slinging, but whereas Parker had access to various tools, Morales stood out for his bio-electric abilities.
The revelation of the game's three distinct skill trees—one for Miles and Peter and a third that they both share—was one of the new modifications mentioned by Insomniac. According to game director Ryan Smith, this was done to give the characters "a sense of familiarity" while providing them with special skills.
Miles still possesses his distinctive bio-electric capabilities, which enable him to strike hard or activate optical camouflage. Still, in contrast to Peter, who has a new set of symbiote-enhanced powers, Peter is much more savage.
The symbiote is connected to Peter, giving him new and distinctive attacking skills that mix his newly discovered anger with sticky tentacles and painful takedowns.
"The Symbiote punch is gonna really impact a single target [and] stick them to walls, whereas the Symbiote strike launches a bunch of enemies up in the air. And so that's something that lets you shift gears in Spider-Man combat,"  IGN was told by Smith. It's something that the Symbiote allows us to contribute that we previously lacked.
When giving Peter finishing moves, Intihar defined the symbiote as sheer force, strength, and aggression that is "borderline brutal."
Will Venom Appear?
Venom, one of Spider-Man's most lasting antagonists, was initially hinted at in Marvel's Spider-Man's end credits and made a menacing appearance in the sequel's reveal trailer.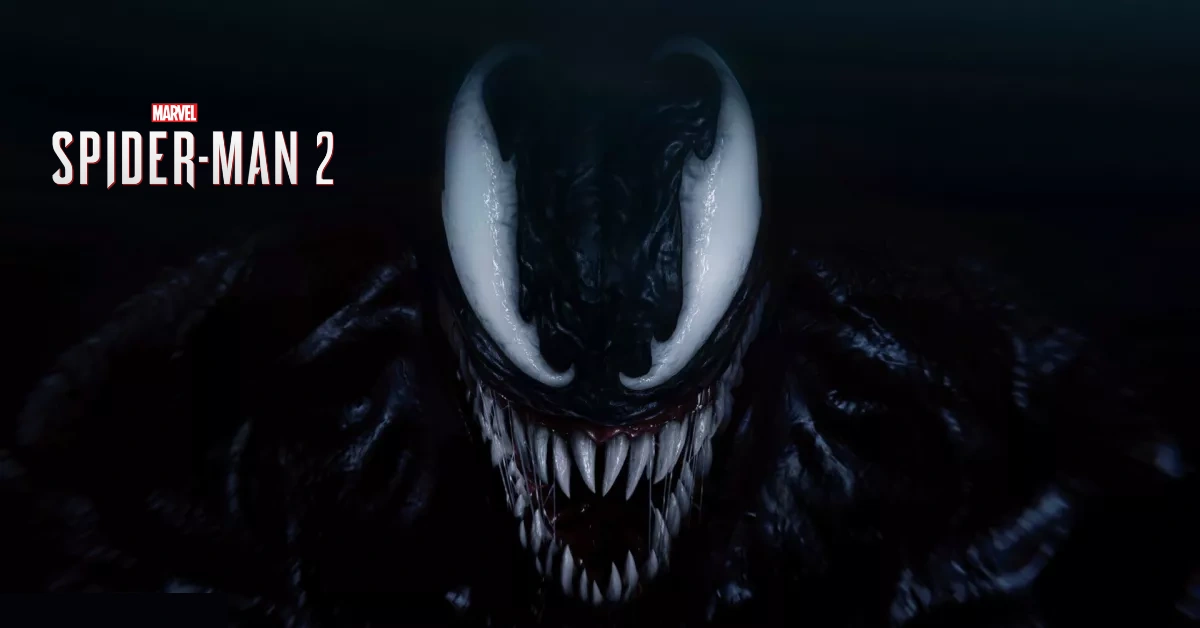 Tony Todd, the Candyman himself, provides the voice for this iteration of Spider-Man's dark reflection, and the symbiote seems to have more earthly origins than its comic book counterpart.
Which Other Supervillains Can We Expect To See?
The Sinister Six had a new iteration in the Spider-Man game in 2018. However, only Venom has been confirmed for Spider-Man 2.
Although Insomniac hasn't officially announced any more antagonists, the reveal trailer hinted that Kraven the Hunter would be using New York City as his own personal hunting ground, and Spider-Man has no shortage of recognizable foes who could show up.
In the first game, the Tinkerer served as Miles Morales' primary foe although other villains including Electro, Mister Negative, Vulture, Scorpion, Doc Ock, and Rhino threatened the webhead.
Could the Green Goblin be far behind if Norman Osborn had such a significant role in the first game? Only Insomniac is aware, but the studio keeps that information under wraps.
Kraven was confirmed to be in Marvel's Spider-Man 2 in the newest PlayStation Showcase teaser. Kraven, a venerable adversary with superhuman senses and hunting prowess, travels to the urban jungle of New York to pursue the Spider-Men.
Game Updates provided the following tweet, which you may find interesting to read as well:
Marvel's Spider-Man 2 launches on October 20th!#SpiderMan2PS5 #BeGreaterTogether pic.twitter.com/ft5G5nGihX

— Insomniac Games (@insomniacgames) June 8, 2023
This hunter's manifestation is supported by an army of well-armed followers who are prepared to go after the ultimate quarry so that he won't be alone. The appearance of Dr. Curt Conners, alias the Lizard, who has changed into his bestial alter ego, was another unexpected revelation from the new video.
This version of the Lizard seems to be on the rampage, vicious and doesn't have time to put on a ragged lab coat, unlike the more refined form that has appeared in recent comic books and various animated TV series.
How Big Is The Spider-Man 2 Map?
In Marvel's Spider-Man and Miles Morales, players could explore Manhattan; in Marvel's Spider-Man 2, more areas of New York will be reachable. Intihar told The Washington Post that the map would be about twice as large as Spider-Man 1's and feature the Queens and Brooklyn neighborhoods.
More articles that are identical to this one are provided below, For more of the same, read on:
"In terms of the size of the city, it's double the size compared to Spider-Man 1," Intihar stated. "When you play in Queens, there's much more of a neighborhood feel, smaller buildings, which is why the web wings work so well traversing in that area, where you can swing low to the ground if you want to, or you can fly through."
"Since these two areas are somewhat smaller and residential, I think you'll find them different from Manhattan. We've prepared some unexpected situations we haven't done before, like a battle on the river between two of the cities."
How Many Unlockable Spider-Man Costumes Will There Be?
The best part of Spider-Man and Miles Morales games was unlocked new clothes because each included dozens of outfits to expand the Spider-wardrobe.
However, Schneider did hint that the reveal trailer is "merely just a glimpse at what's in store in terms of the new abilities our heroes will acquire, suits they will wear, and the villains that will try to hunt them down." Once more, Insomniac hasn't explicitly confirmed that unlockable costumes will be present in Spider-Man 2.
It's interesting to note that the foundation clothes that Peter and Miles's wear have been somewhat altered and now feature more elegant and vibrant colors. They are new costumes in that sense.