Resident Evil Village Is Getting An Expansion With More Story 2022
Resident Evil Village: There have been some interesting new facts disclosed about various games, including the Resident Evil franchise, in the CAPCOM Showcase that just ended. A new story mode dubbed Shadows of Rose has been introduced by the game's developers after a lengthy hiatus. After 16 years have passed since the events of the original game, Rosemary Winters, the deceased protagonist Ethan Winters' daughter, will reappear in Shadows of Rose.
According to the epilogue of RE Village, she possesses superhuman abilities that are causing her to suffer a dreadful existence because of the prejudice she faces. She no longer desires them and is ready to resume her usual life. A girl that looks precisely like her appears when she enters one of the Megamycete. Her next adventure takes her to Castle Dimitrescu, where she confronts a variety of monsters.
Is Resident Evil Village Free?
There is now a free sample of Capcom's recently-launched "Resident Evil Village," which is built on the same technology that powers Google's "Stadia." Capcom is using Google's Immersive Stream to give a free demo of Resident Evil Village, which is available now.
Does Resident Evil Village Get Scary?
Resident Evil Village lacks a crucial component compared to other Resident Evil games: it isn't extremely terrifying. That doesn't mean the game doesn't have its flaws.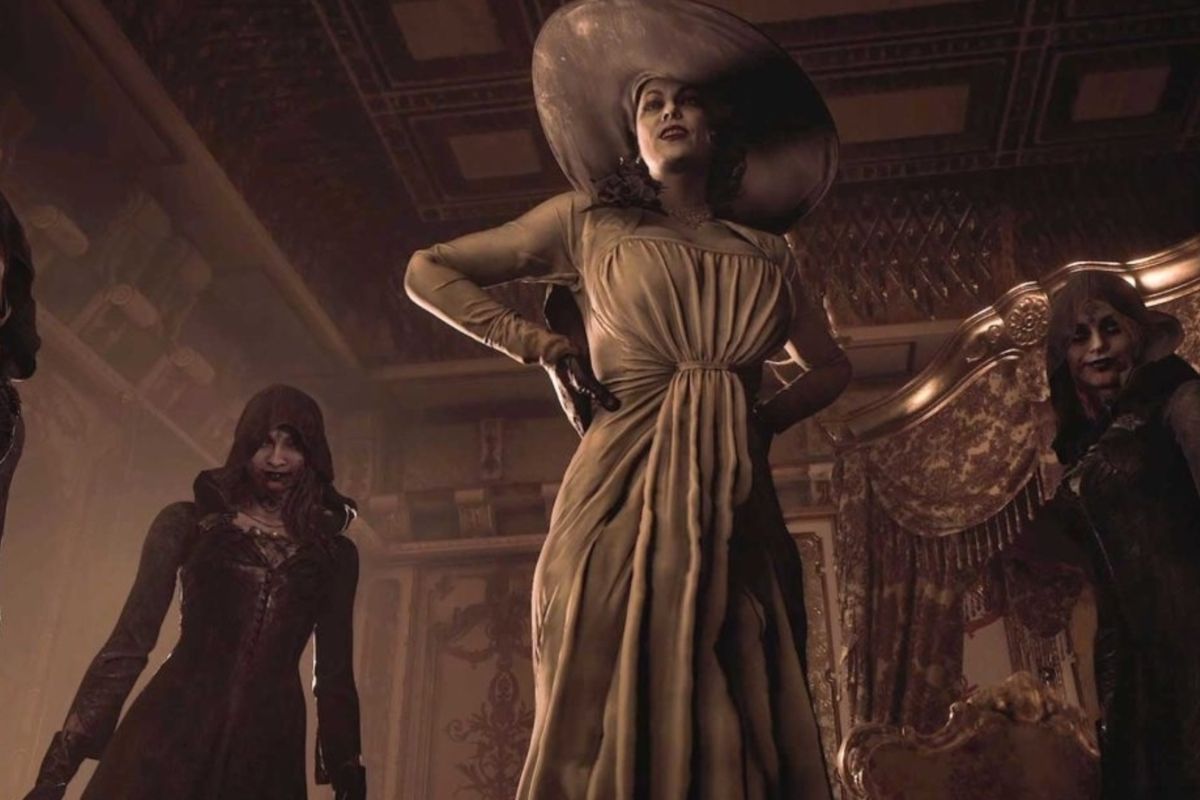 Resident Evil Village New Mercenaries
It was also revealed that The Mercenaries had received an update. The newcomers to the cast include Chris Redfield, Karl Heisenberg, and Alcina Dimitrescu. The Mercenaries Additional Orders is the new name for the project.
Third Person Mode
Finally, third-person gameplay has been added to the game. For the first time in the game's history, it is now possible to play this mode without the use of mods.
Gold Edition is Finally Here
Resident Evil Village Gold Edition includes all of these items. The base game is included, as well as these three new features. On October 28, 2022, this will be available. The Winter's Expansion is available to everyone who already owns the main game on all platforms. Everything that's been added since the last version will be included.
Read More:
On October 28, 2022, the Resident Evil Village Gold Edition and all of its updated features will be made available. Playstation 4 and Xbox One, Xbox Series X/S, and PC will all be supported.
Resident Evil Village Play As The Big Vampire Lady
Capcom used a special presentation this afternoon, when the not-E3 season was in full flow, to highlight their future lineup of titles and upgrades.
The "Resident Evil Village Online Streaming Demo" is available now! One click is all you need to play instantly. Experience the Village and Castle demo now to get a taste of this critically-acclaimed game.https://t.co/rXHqH81kvd#REVillage

— Resident Evil Village Streaming Demo Status (@REStreamingDemo) June 9, 2022
In the course of the show, Resident Evil Village's downloadable DLC and early footage from the upcoming Resident Evil 4 remake were prominently featured. A new chapter, following protagonist Ethan Winters' now-teenaged daughter, will bring all of the loose ends together in Resident Evil Village's conclusion.
Episode Shadow of Rose is a playable chapter of Resident Evil: Shadow of Rose, and it follows the protagonist Rose as she journeys into the mind of the mold-like super-organism that gave the adversaries of the previous two Resident Evil games their terrifying powers.
Over-the-shoulder camera angles, as seen most recently in Resident Evil 2 and 3, will be used in Shadow of Rose, and a third-person option will be introduced to the main Village storyline for those who don't want to undertake all of the first-person shooting.
Chris Redfield, Karl Heisenberg, and Lady Dimitrescu will all be playable characters in the "Mercenaries" mode, which is getting a major overhaul. For the first time in a Mercenaries game, Capcom revealed that the two villains have distinct weapons at their disposal, including the ability to command Heisenberg's henchmen and the ability to body slam opponents as Lady Dimitrescu.
Both the "Winters' Expansion" and the "Resident Evil Village Gold Edition" will premiere on October 28 and include all of these updates.
Resident Evil 4's revamped gameplay was also shown off by Capcom. Even if these are only a few short snippets of Leon Kennedy in a small Spanish village, the game already looks incredible! By the way, Ashley Graham, not Ada Wong, is the presidential daughter Leon spends the entire game trying to save. If true, that small nugget means that when the remake is released in March 2023, Ada's iconic red dress will still be on display.
As a last note, the PS5, Xbox One X/S/PC, and PC versions of Resident Evil 2 and Resident Evil 3 will be released today with enhanced visuals and 3D sound. Upgrades for your previous consoles should be free if you already paid for them.
For more exciting content and updates regarding your favorite celebrities, please stay connected with us at Domaintrip.com