Senators From Both Parties Offer Legislation to Formalise Abortion Rights
Senators From Both Parties Offer Legislation to Formalise Abortion Rights: On Monday, a group of senators from both parties submitted legislation that would enshrine the right to abortion in federal law.
After the Supreme Court overruled Roe v. Wade, the landmark abortion rights case, and returned the regulation of the practice to the states, Senators Tim Kaine (D-Va), Lisa Murkowski (R-Alaska), Kyrsten Sinema (D-Arizona), and Susan Collins (R-Maine) introduced the legislation at issue.
"After the Supreme Court shredded a woman's right to make her health care decisions, Congress must restore that right," Kaine stated.
Read More:
The bill's stated goal is to stop states from passing legislation that places an "undue burden" on access to abortions before viability, while allowing for "reasonable" limits on abortions after viability, provided they do not endanger the mother's life or health.
The measure does not provide a definition of viability or of what constitutes a threat to the mother's life and health.
After a purely Democratic effort, the Women's Health Protection Act was defeated twice this year on the Senate floor, the new bipartisan proposal is an attempt to establish a compromise on abortion rights.
That bill would have expanded access to abortion while simultaneously codifying Roe. There was opposition from every Republican and from one Democrat, Sen. Joe Manchin (W.Va.).
Dozens of states have either outright prohibited abortion or severely restricted access to the procedure after the Supreme Court's ruling in Dobbs v. Jackson Women's Health Organization.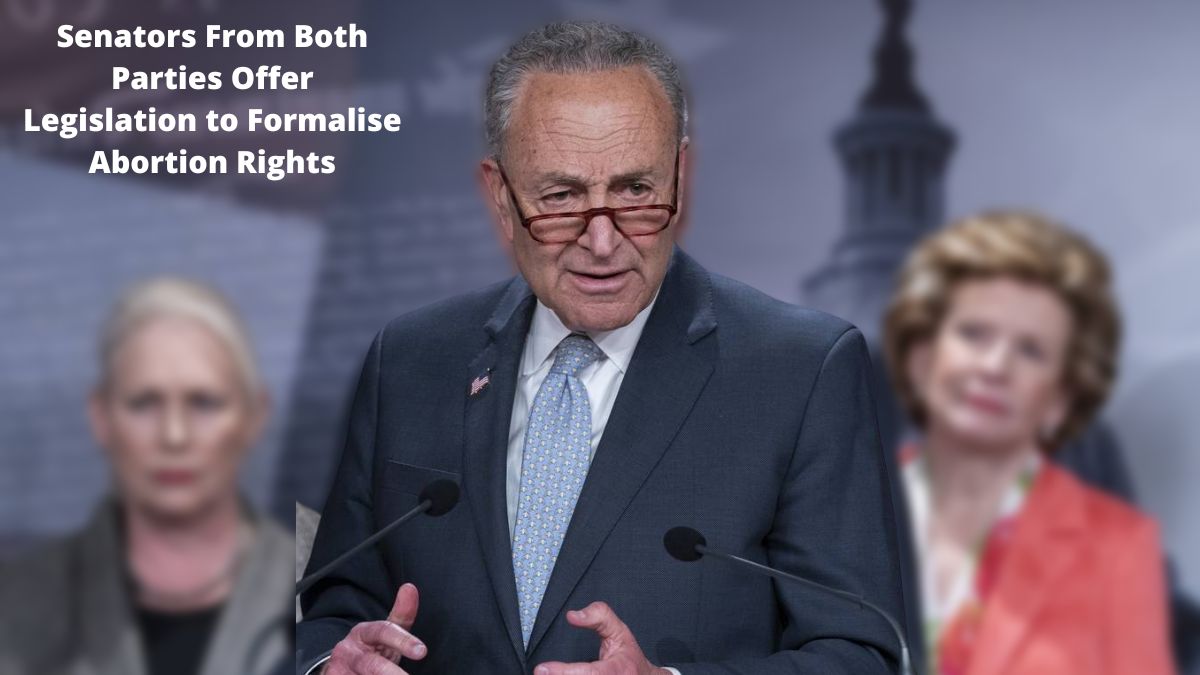 Furthermore, the legislation is bipartisan in nature, guaranteeing that people have easy access to birth control.
Republican state legislators emboldened by the ruling overturning Roe may try to restrict various contraceptives, including Plan B and intrauterine devices, according to pro-abortion rights organizations.
The Supreme Court's decision in Griswold v. Connecticut, which established a woman's individual right to choose her method of birth control, has also been called into question.
We cannot go back in time and curtail personal choices for women," Murkowski said in a statement.
"For five decades, reproductive health care decisions were centered with the individual."
However, it is unclear if the bipartisan bill would be presented to the Senate floor for a vote.
Democrats will likely oppose it because they see it as overly conservative, while Republicans would oppose it because they do not want to legalize abortion.