Mack-Cali Realty continues enjoying profitable exits.
The company has announced that the REIT has sold Short Hills, New Jersey office project, to the Birch Group for $255 million. The sale includes four buildings on John F. Kennedy Parkway of a total of 843,300 square feet. However, few are on lease too.
Current tenants include Citibank, Investors Bank, KPMG, Bank of America, UBS, Dun & Bradstreet, Morgan Stanley, and Wells Fargo.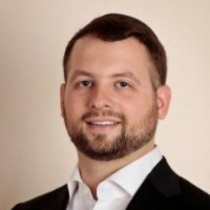 In addition, the REIT has been selling its suburban office to maintain its portfolio. For Instance, it sold its four-building Metro complex in Edison and Iselin last month to Opal Holdings for$254 million.
Mahbod Nia, Mack Cali's Ceo says that the Short Hills sale will help the company "generate liquidity to pay down corporate debt and strengthen our balance sheet." "Our focus will be on enacting tailored improvement strategists to create enduring value for our tenants and investors alike," said the Birch Group CEO and founder Mark Meisner.