On Thursday night, SpaceX launched a Falcon 9 rocket from the Californian Vandenberg Space Force Base. The vivid orange rocket flames could be seen for at least 100 miles in Sonora, Mexico, as well as Malibu, Cambria, Mount Pinos, Newbury Park, Nevada, and Arizona.
At 6:14:10 p.m., the rocket blasted out from the base. KTLA 5 broadcast live coverage of the launch from Southern California. 53 Starlink satellites have to be carried on the voyage to orbit. Eight liftoffs and landings have been conducted with this specific Falcon 9 rocket to yet.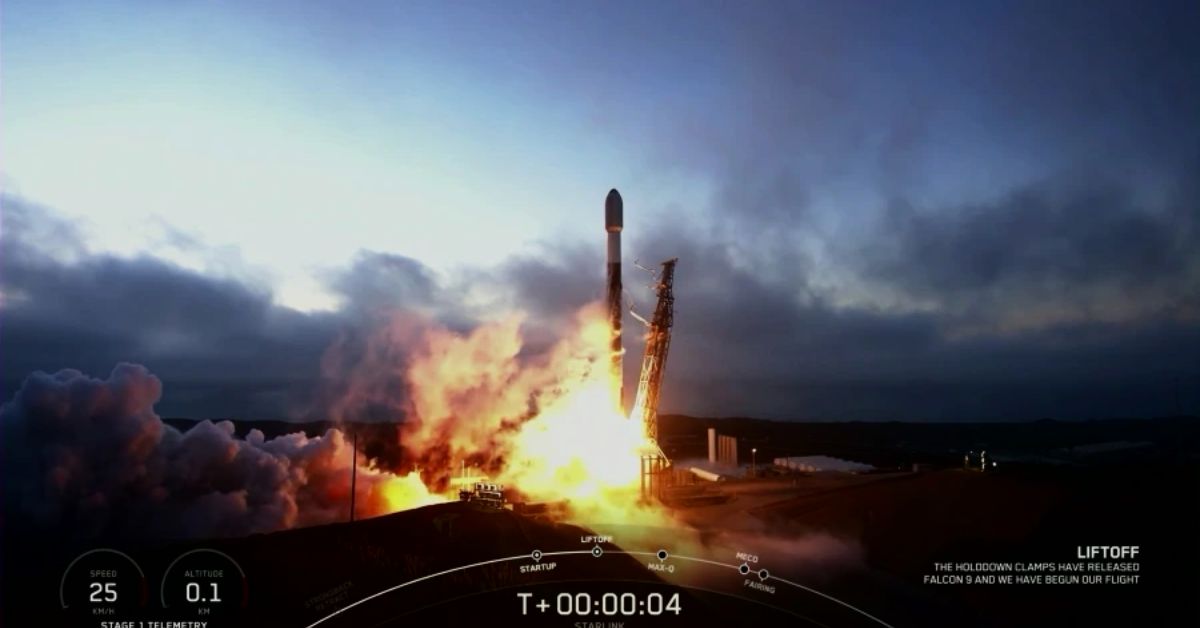 The Starlink broadband network, which offers internet connectivity all across the world, has received more than 3,500 satellites from SpaceX. The Falcon began its progressive turn and headed southeast, parallel to the shoreline as it climbed into orbit after launching vertically. You may also check that Tesla.com bought for $11 Million reveals Elon Musk.
When the reusable booster detaches from the rocket, it precisely lands at the spaceport drone ship "Of Course I Still Love You" on Earth. Residents of coastal Ventura and Santa Barbara Counties reported a distant, muted rumble.
— SpaceX (@SpaceX) October 28, 2022
According to SpaceX, the Falcon 9 rocket is the "first orbital class reusable rocket" in the world. The reusable spacecraft is intended to carry passengers and cargo safely into and beyond Earth's orbit. The Falcon 9 rockets have now completed 181 launches, 141 landings, and 119 repeat launches.
Final Lines