Former Kinray owner and pharmaceutical mogul, Stewart Rahr has inked a deal to sell his Hamptons estate for $50 million.
The property was recently listed for sale at $56 million. The deal, one of the biggest in Long Island area is still a far cry from its original listing price of $95 million. The site was first listed for sale in 2015.
The estate is stretched in 25 acres, with 2000 feet of water front views. It boasts of 25000 sq ft, eight bedroom home designed by architect Francis Fleetwood. The property is situated on a private peninsula in the small hamlet of Wainscott.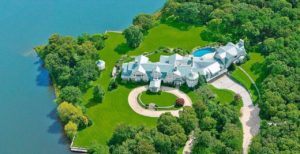 Since the pandemic has fueled the prices of spacious estates, we will continue seeing such deals in future.