Netflix is set to bring the most anticipated British crime drama to its fans this year! The series was received by Drake collaborating with Netflix, who is a big fan of the series after Channel 4 cancelled the series after two seasons. Ever since then, fans have been waiting for the next new season. He is reported to bring a ten-part revival of the show, and it is Top Boy Season 4!
Read on to find out what we can expect this time from Top Boy Season 4!
Back to 15 Official Trailer Released by Netflix Premiering on February 25th
Top Boy Season 4 Release Date
Top Boy Season 4 will release on March 18, 2022! The series will stream on Netflix. In December 2020, Drake announced that the filming had begun in London, but they had to face some delays due to the ongoing pandemic scenes.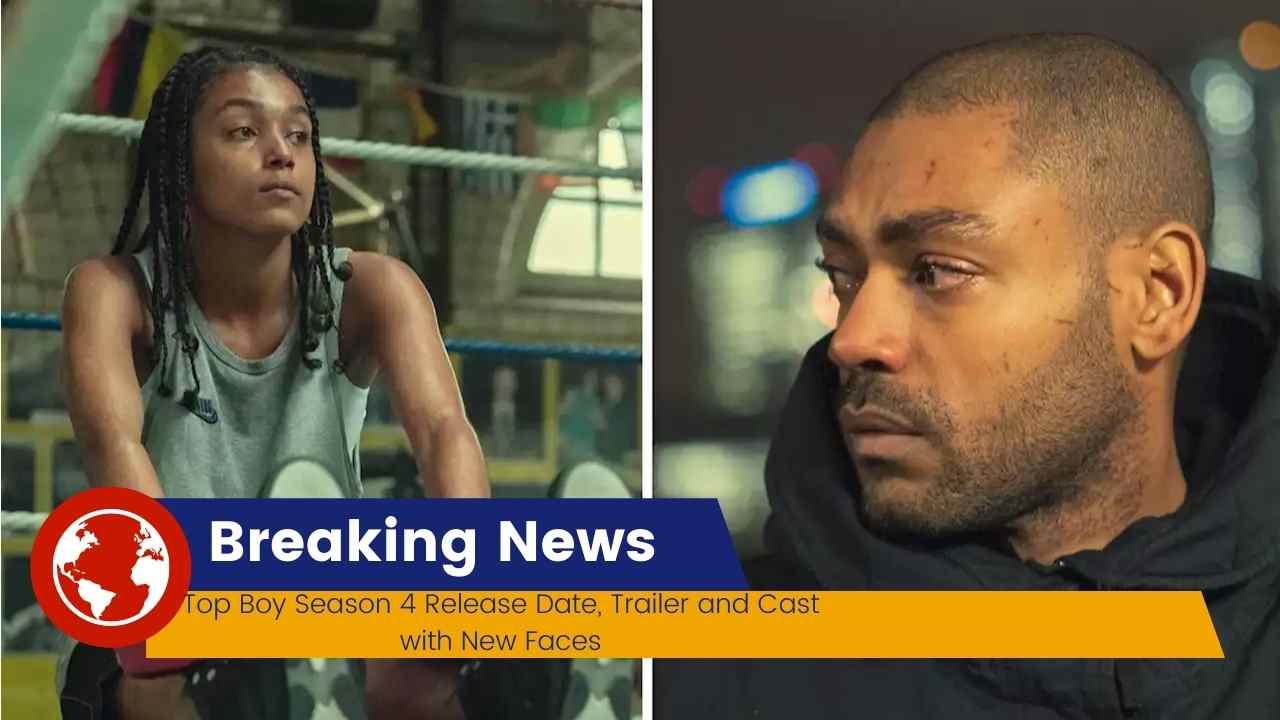 Netflix did the release date of this epic series epically as well! After an unbearable 6 year hiatus, the announcement was made on January 31, 2022, through London's most giant billboard! So you definitely cannot miss out on this one as it will be as grand as its revelation.
Top Boy Season 4 Cast
The very much anticipated series of 2022, Top Boy Season 4, features a unique and diverse cast. We will get to see:
Ashley Walters, who will play the show's patriarch Dushane,

Kane Robinson, the show's protagonist, who is also known as Kano, will be playing Sully,

Michael Ward will be playing Jamiee,

Little Simz playing Shelley

Jasmine Jobson playing Jaq,

We can see Hope Ikpoku Jr. and Araloyin Oshunremi be in 

Top Boy Season 4  

playing Jamie's brothers Aaron and Steph, and

Keiyon Cook plays Atz.

Kadeem Ramsay,

Lisa Dwan,

Jolade Obasola, and

Saffron Hocking
Several characters are unlikely to return this season. For example, Ricky Smart's character, Jason-he, was shown to die tragically in a house fire in episode four of the previous season.
Furthermore, fans point out that they didn't see Sully shoot Dris after his betrayal towards Dushane in the finale. Saffron Hocking's character, Lauryn, is also unclear whether she will return next season as the conclusion showed her hiding.
After the show aired, Dave had won a Mercury Award for portraying the eccentric runaway Modie. After Sully's acid horrifying attack, he became partially blind. The ending showed that the police later shot him after his hazardous driving had left him out in the open.
Top Boy Season 4 New Faces
Top Boy Season 4 is also reported to have several newcomers join the cast this time. Fans seem pretty excited for the new additions in the forthcoming seasons.
The new faces include actors and famous names like the fashion model Adwoa Aboah. This show will mark her acting debut. The other faces have Josephine De La Baume from A Very Secret Service, Howard Charles from Shadow and Bone, Erin Kellyman from The Green Knight, and the rap and grime artist NoLay /Natalie Athanasiou!
Top Boy Season 4 Trailer
Dwayne The Rock Johnson Starr Call of Duty movie is in Production
There is no official trailer released for Top Boy Season 4 yet. We can expect Netflix to release a trailer one month before the release date, similar to the third season.
More
The third season ended with Dushane, who offered a lifeline to Jamie, who ended up in prison after taking responsibility for his brother's arrest. Dushane also obtained footage of Atz placing a guns backpack at Jamie's home. Atz gets two life-changing options: work for Dushane, join his group, or stay behind bars.
We might get to see the budding relationship between Dushane and Shelley. And finally, we might see our drug addicts Lee and Sarah, now revealed to become to be undercover police officers, at the end of the series.
So, where will these series of events land our characters? Who's going to be the unlucky one?
Stay tuned for the thrilling adventure to resume this March!