Team of The Year (TOTY FIFA 22 Vote) is justifiably one of the most significant events in the EA FIFA calendar. It is one of the most popular events among football fans. That is because of the large scale it is conducted on and how they can participate by voting.
This year too, the TOTY 22 will be decided by fan votes. Many players are in the running for the various positions in the team. The voting opened on January 10 and will be open until January 18.
Netflix confirms the shooting for the star-studded Enola Holmes 2 has wrapped up
What is the EA FIFA TOTY?
Each year EA celebrates the best performing players of the last game season by curating them in a team deemed the best. The players also get special upgrades as a reward for their performance. 
There are 12 players chosen after the votes are counted, based on their popularity. They will be dubbed the highest-rated players until FIFA 23 hits the floors.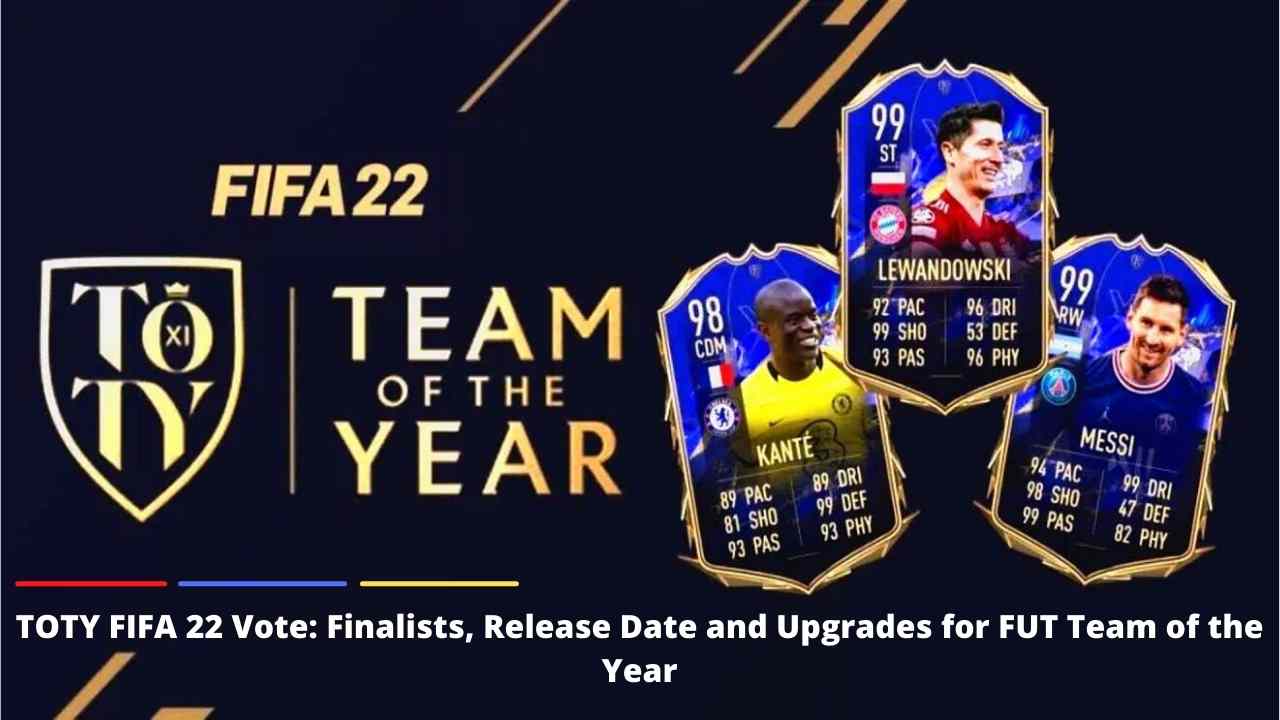 As it can be seen, these players are top-rated, and everyone wants to get one of them in their packs. The popularity can be seen from around 10 million fans who submitted their vote the last time.
 

FIFA TOTY 22 Release Date
The list of TOTY nominees was released between 7th January-9th January. According to FUTZone, one of the most trusted sources for FIFA news, the final list is supposed to be out on January 21.
Here is a comprehensive timeline that will make it more straightforward.
JANUARY 7 – Finalists announced – attackers

JANUARY 8 – Finalists announced – midfielders

JANUARY 9 – Finalists announced – goalkeepers and defenders

JANUARY 10 – Fan

voting

begins

JANUARY 18 – Fan

voting

closes

JANUARY 21 – Tentative release of

TOTY
FIFA 22 TOTY Finalists
The players are chosen in a formation of 4-3-3. Hence, it is tough for everyone to choose only 12 from a list of 80 very talented players. If the player is skilled and performs well, he is bound to be a fan favourite. Hence, a few plausible names will probably be in the TOTY.
One such name is Edouard Mendy, the Senegalese goalkeeper from Chelsea. However, Manchester City's Emerson is up there on the list to give him a tough competition. Other names for goalkeeper include Gianluigi Donnarumma, who was named Player of The Year at Euro 2021.
Another definite name is Robert Lewandowski, the Polish forward from Bayern Munich, who ended the year glorious with the most goals.
Mohammad Salah has had a fantastic year, so even if he cannot get selected for the top 11, he is likely to be the twelfth player. However, these are all mere assumptions based on popular trends on social media and in general.
FUTZone has released a comprehensive list of nominees. You can check whether your favourite player is running against them. It is always interesting to place bets on who seems most likely to win. There are seven nominees for the goalkeeper, 22 for the attacker, 26 for the midfielder, and 25 for the defender.
Team of The Year SBCs and other upgrades
Apart from the usual TOTY and the 12th player, additional upgraded players are available through the Squad Building Challenges.
These include Flashback players, i.e., players who were a part of TOTY in the past. These can also include TOTY Moments Players, players who had a significantly fruitful year, with some memorable moments to account for.
Interested people should note that these SBCs are available only for a limited period. There are also special SBCs available for the TOTY kit; however, you can only redeem them during Team of The Year (TOTY).
Voting ends on January 18, so it is recommended that you go and cast your vote now.