Raya Dating App: To find love and friendship, dating apps facilitate connections between people from all backgrounds and occupations. According to research firm IBISWorld, the dating app market is worth several billion dollars and is only expected to increase over time.
One such dating app targeted famous people, influential figures, and those with higher bank accounts than the typical person is Raya. Since it is so exclusive, you have a better chance of getting accepted to an Ivy League school than the Raya community.
Due to its exclusivity, information about Raya is less well-known than on other dating apps, including Tinder. Fortunately, this comprehensive Raya dating app tutorial will help you comprehend the app and what to anticipate if you decide to sign up for membership.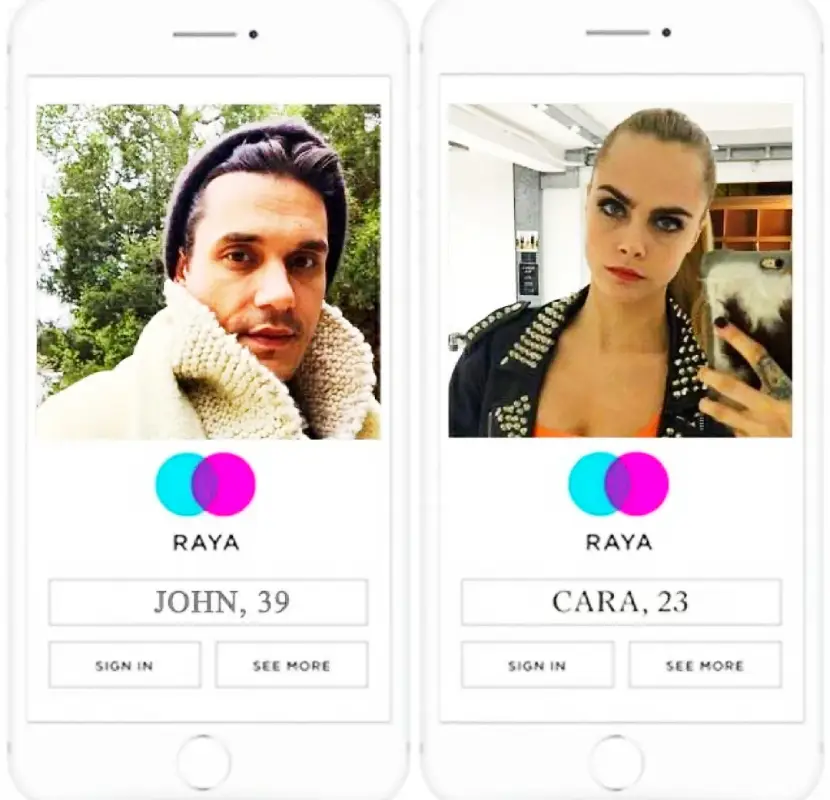 What Is Raya?
A highly elite private membership dating app called Raya was introduced in 2015. Raya has recently added several features that push more toward professional networking and away from dating. But at its core, Raya is still dating service.
Celebrities and other prominent figures frequent Raya frequently, and the organization makes a solid effort to safeguard all its users' privacy.
Raya doesn't allow users to take screenshots on their app to protect their members. A warning that members will have their membership suspended or removed if a screenshot appears if they attempt to do so.
However, not much is known about Raya, which might be because it's said that even talking about the app can cancel your membership. American television star Stassi Schroeder tweeted that she was expelled from the Raya app for nothing more than talking about it.
How Do I Sign Up For Raya?
Not only does Raya claim to be an exclusive dating app, but they also mean it. Raya has a waitlist of over 100,000 applicants at any given moment and only has an exception rate of 8%.
While the majority of dating apps and websites ask users to provide some basic information about themselves, Raya asks potential members to submit a lengthy application that the committee then vets.
On average, 500 anonymous Raya members make up the committee. Additionally, prospective members need a recommendation from an existing Raya member. You may find short requirements on Raya's website, requiring applicants to be 18 years old.
Refrain from showing their hatred in public and not consistently demonstrate excessive riches. However, members have claimed that you must consent to a different list of rules after being accepted.
Even with recommendations from numerous individuals, there is a potential that you won't get accepted (at this time) if you don't have an Instagram account or aren't well-known in the media. However, you can still sign up even without a recommendation from another member or people.
How Long Will It Take For My Raya Application To Be Accepted?
The precise period when an application is accepted or rejected can differ substantially. Some applicants were taken in just one day, while others had to wait months. Once approved for Raya membership, your application will change from "Pending" to "Approved."
However, remember that even if Raya decides you are not a good fit for their community, you cannot receive an email confirming your application has been rejected. The status might continue to be "Pending."
Though the Raya app previously turned down Demi Lovato, try not to feel too bad if you are not welcomed into the Raya community.
How Does The Raya App Work?
After your application has been accepted, you must buy a membership. These memberships can be purchased for 1, 6, or 12 months and are automatically renewed. You can use every feature of the applications as long as your membership is ongoing.
Users of the dating app may make a slideshow by uploading the images they wish to display, then choosing a song to go with them. When other users browse your profile, a slideshow of your photos will appear while the selected music is played in the background.
Members of Raya choose their primary profile photo and add details about themselves, such as a brief bio, location, age, and employment, in addition to the slideshow. Additionally, you will require your Instagram account because it is a requirement for the application and will appear on your Raya profile.
How Do You Match With Someone On Raya?
Raya has been dubbed "Tinder for famous people," With a few modifications, it functions somewhat similarly to Tinder. When you visit a profile, a slideshow will start to play, and if you like it, you can click the "love" icon.
You can video chat or message each other using the Raya app if you both "love" each other's profile. Within ten days, the match will end if neither party tries to get in touch with the other.
However, Raya only displays a certain number of profiles daily, unlike Tinder. One user claimed that only a few people were shown to them daily, while another Raya user claimed that 5–10 profiles were displayed to them every few hours.
You may match with people from all over the world using Raya, which is another way it differs from Tinder. You could potentially meet someone who lives somewhere else in the world.
Depending on how far away you want your possible partners to be, this may or may not be a good thing. According to some users, you can choose to see members who are close to you, but it will cost you more.
How Can I Improve My Chances Of Being Accepted On Raya?
Even though it is pretty challenging, it is possible to be welcomed into the Raya community if you are not a famous person, a powerful politician, or a wealthy businessman. Potential members must have a creative Instagram account with a sizable following and already know someone on the app.
Additionally, having a fascinating career will increase your likelihood of being accepted. Although it appears that Raya places a high value on celebrity and riches, they have also approved individuals with less affluent backgrounds who have fascinating professions, including photographers, scientists, designers, researchers, entrepreneurs, and singers.
If they have many followers, Instagram influencers who are unknown outside of the platform have also been approved.
Thank you for reading this article; for more tech-related articles, visit our site  domaintrip.com