When Will Boruto Part 1 End? Episode 293 is Confirmed to Be in Production!
When does the first season of the renowned anime series Boruto: Naruto Future Generations end, and what do we currently know about season two? The Boruto fandom was rocked earlier this week by a series of leaks revealing that the anime would soon begin a new broadcast hiatus lasting for the next two months.
Regrettably, the official Boruto franchise has confirmed that episode 293 will serve as the series' final installment for Part 1. Here are all fans need to know, including the global airdate for Part 1 of the anime adaptation of Boruro: Naruto Future Generations and what is currently known about Part 2.
When Will Boruto Part 1 End?
The final episode from the first portion of the series will be Episode 293, which will make its global premiere on March 26.
"The anime BORUTO: Naruto Next Generations began in April of 2017. Six years have passed since then, but episode 293, set to air on March 26th (JST), will mark the last episode of the first part of the series."
Episode 291: 'Control' – Sunday, March 12
Episode 292: 'Craving' – Sunday, March 19
Episode 293: 'Farewell' – Sunday, March 26
Crunchyroll will offer the final three episodes for OTT streaming at the following global times:
Pacific Time – 1 AM
Eastern Time – 4 AM
British Time – 9 AM
European Time – 10 AM
India Time – 2:30 PM
Philippine Time – 5 PM
Australia Eastern Daylight Time – 8 PM
The anime adaptation is now behind the ongoing manga series, which is the cause of the break, but the good news is that Part 2 of the Boruto anime has already been confirmed to be in the works.
Boruto Anime Part 2 is Confirmed to Be in Production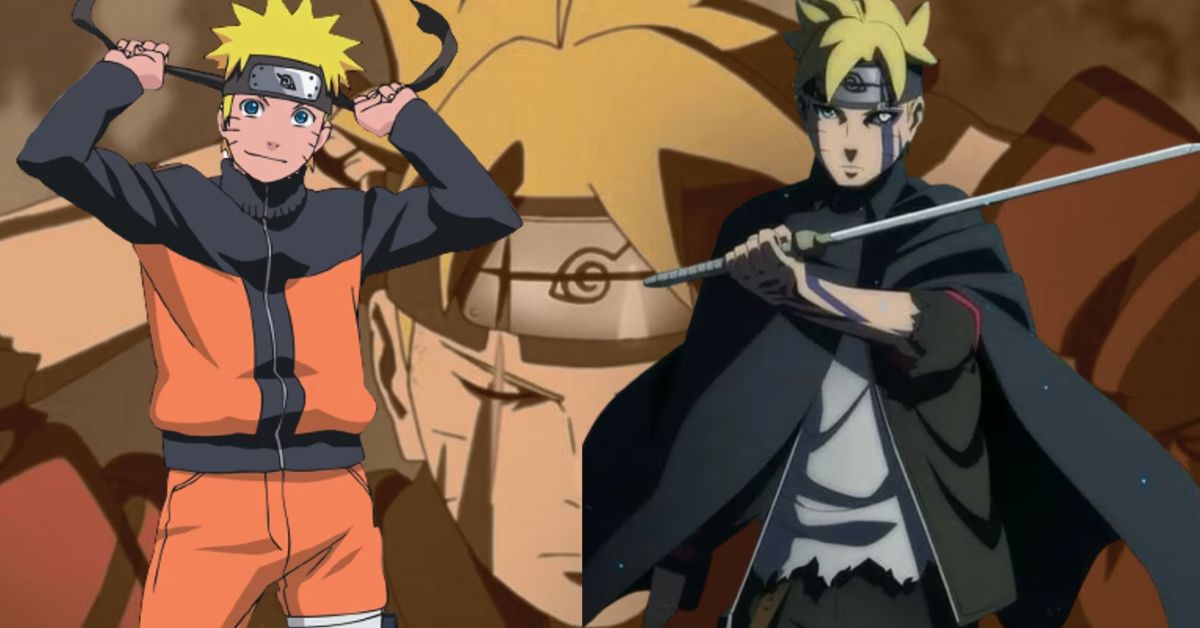 It was confirmed that Part 1 of Boruto: Naruto Future Generations would end in late March, and it was also made known that Part 2 was already under development. The press release shared:
"But don't worry! The NARUTO & BORUTO saga's not over yet! Part two of the anime is already in the works!"
Although a more precise return window has not yet been determined, the community has decided that the break will last three months. According to inside sources, fans should be aware that there are also allegations that the production team sought to make the break last six months.
If you're an anime lover looking for something to watch this weekend, here's a list of some of our favorites:
Thankfully, the brand will still release four more episodes of its first anime series, Naruto, which will give us some fresh material.
"Plus! In Celebration of the NARUTO Anime's 20th Anniversary: A Brand-New Anime Project Is Set to Start!!"
In September 2023, four new Naruto anime production episodes will premiere. Although a precise release date has not been announced, the new anime is anticipated to debut around September 21, which also marks the 20th anniversary of the original manga series.
This summary contains spoilers for the Part 1 conclusion of episode 293 of Organic Dinosaur.
"Boruto is preparing to die in order to stop Momoshiki from hijacking his consciousness again. Meanwhile, Kawaki uses his Karma: It was restored to him through some treatments done by the scientist, Sanzu Amado. By using his Karma, Kawaku is able to drive Code into a corner. Kawaki is willing to do whatever it takes in order to eliminate anyone who poses a threat to Naruto's life."
Please refer to the tweet that has been provided below for further information:
Boruto: Naruto Next Generations, Part 1 finale airs on Sunday, 3/26! pic.twitter.com/uqw6N7k3nC

— VIZ (@VIZMedia) March 9, 2023
"Kawaki's battle style is so overwhelming that even Shikamaru is trembling in fear at his mighty powers. Code then realizes the difference in strength between him and Kawaki. As 'Brothers', Kawaki and Boruto have overcome various hardships together. However, even their relationship is beginning to have an unsettling and ominous shadow looming over them. Momoshiki had announced to Boruto some time ago that 'Destiny will snatch everything away from you' – Now, that time has come!"
We now know much information about Boruto Part 1 End. We promise to update you when we learn any breaking news about this season. Visit our Facebook page for the most recent information. Our primary goal is to give you the most current and accurate details about your favorite shows.